News
Efficient Solutions News - November Edition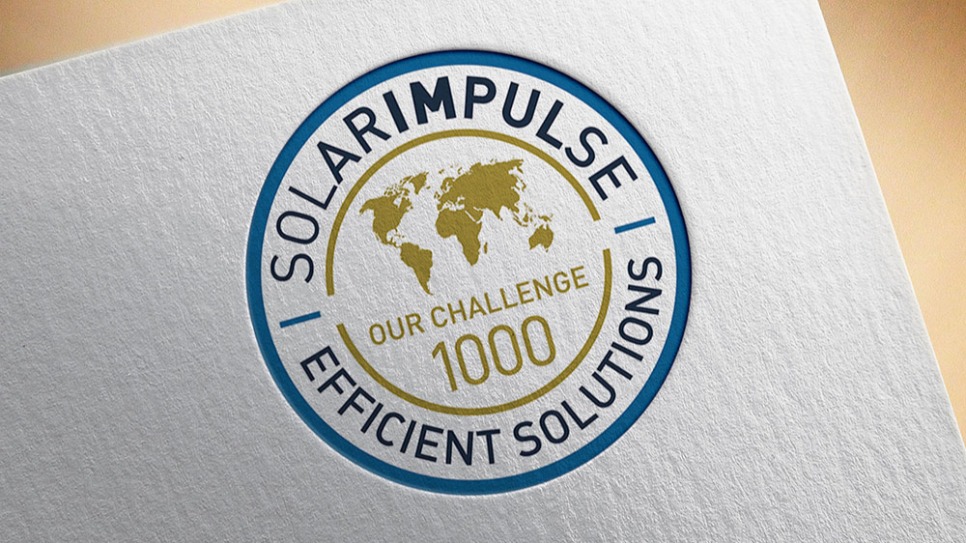 Despite stricter COVID-19 restrictions coming into place around the world, the 1000 solutions community has had a strong month marked by new partnerships, new production sites, financing rounds and technical breakthroughs. The diversity and breadth of the community's updates shows that tackling climate change requires a holistic approach, across sectors, industries and continents and at each stage of the value chain. Corporates, startups, academia, government and civil society all have a part to play in boosting the adoption of clean technologies.
InnovaFeed opens biggest insect protein plant globally and secures €140m investment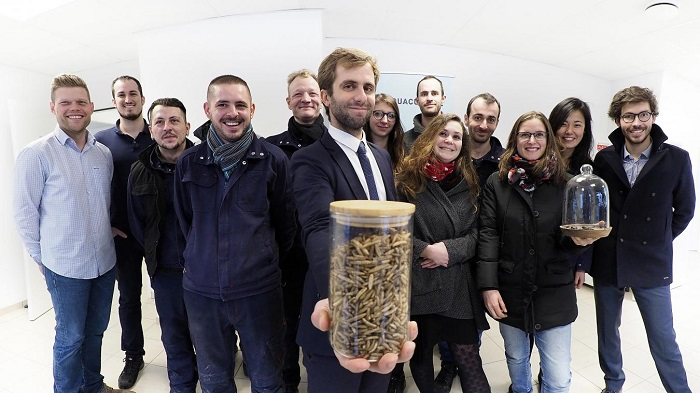 Insect protein producer, InnovaFeed, has announced the opening of its insect protein production site in the north of France, which is the largest of its kind worldwide. It has also closed a new €140M (US$166M) fundraising effort to accelerate its domestic and international expansion strategy, while inking a deal with ADM to build a facility in the US. Innovafeed's model is based on technological expertise that restores insects to its natural place in our agri-food ecosystem by recycling nutrients to feed fish, birds and small mammals to meet growing global demand for protein sustainability.
Harnessing solar heat and power, Desolenator and Carlsberg Group bring clean drinking water to communities in India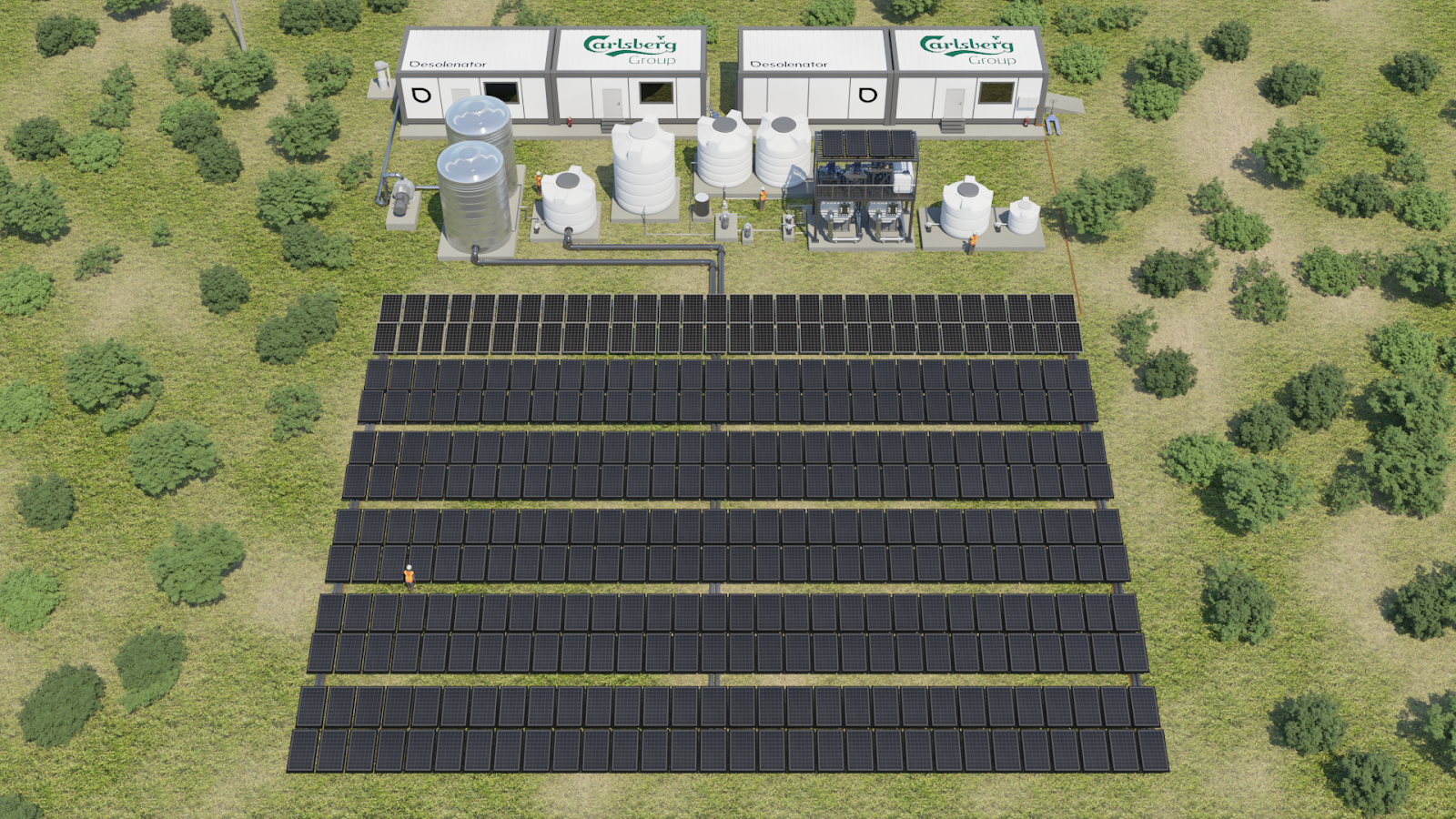 Carlsberg Group announces partnership with Desolenator, the world's first solar thermal sustainable water purification technology, to create clean drinking water for a town of 4,000, in the Sundarbans in West Bengal, India. The area has been hard hit by climate change and water scarcity, with the groundwater contaminated by salt water. The situation has been compounded in 2020 by COVID-19 and Cyclone Amphan, with water being trucked into some areas. The sustainable desalination project, due to complete mid-2021, will create 20,000 litres of clean drinking water using the heat and power of the sun.
Pyrowave and Michelin join forces to enable an infinite plastic recycling technology
Pyrowave, a pioneer that developed a technology allowing infinite recycling of plastics, recently announced the closing of a series B investment. The round was led by Michelin and Sofinnova Partners and will support fast–track the process industrialization of the unique technology that provides scalable and viable Solution in the fight against plastic waste. The partnership aims to increase the rate of sustainable materials in Michelin tires and in other industries.
EcoWave Power is beating the odds to deliver a new generation of renewable energy
EcoWave Power, a Tel-Aviv based start-up has developed a low-cost, circular technology that can tap into the potential of unused break water to produce renewable energy. Although global energy consumption is set to increase by 50% by 2050, it is estimated that up to 20% of global demand could be met by this technology that is still in its infancy. The founder tells RE:TV how escaping death in the aftermath of Chernobyl's nuclear plant explosion has led her to pioneer the groundbreaking technology and rely on another renewable energy source: passion.
OffgridBox receives USAID grant to provide renewable energy and water in Rwanda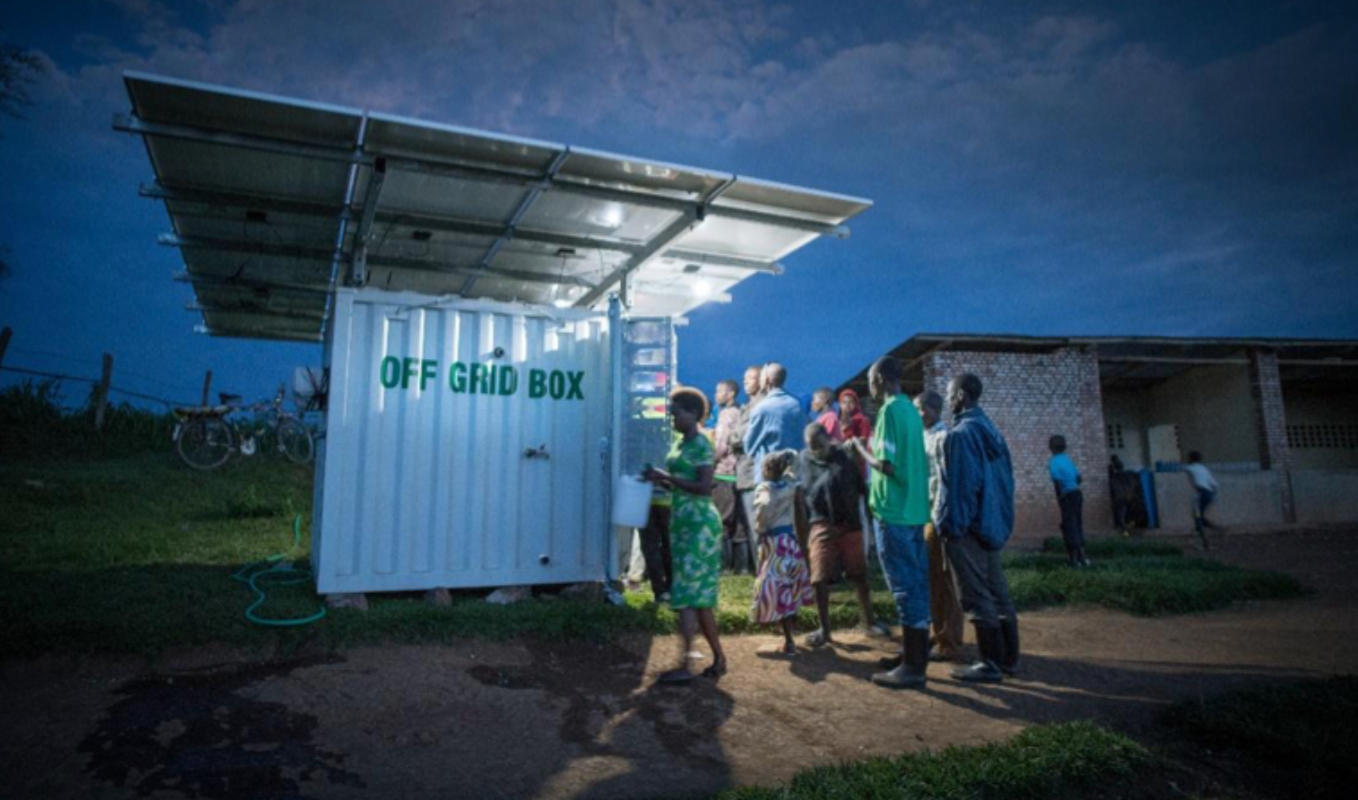 OffGridBox was one of 9 companies selected by Power Africa/USAID to provide reliable, affordable off-grid electricity to nearly 300 healthcare facilities in sub-Saharan Africa. With this grant, OffGridBox will be providing renewable energy and clean water to 6 rural health centres in Rwanda. In parallel, they will sell pay-as-you-go energy and water services to the surrounding community to guarantee a long-lasting sustainable business model, while having a major impact on the communities involved.
UBQ to supply high fashion brands with sustainable hangers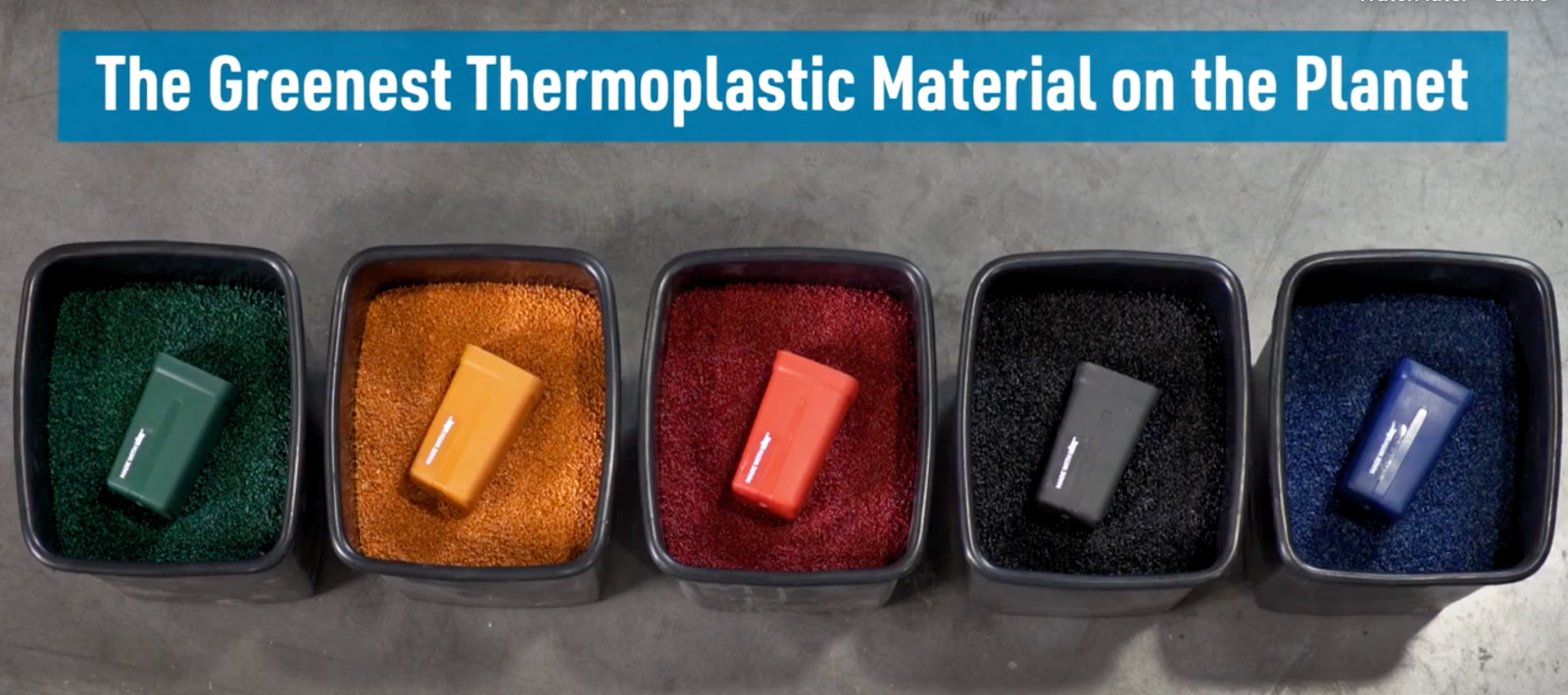 By closing a partnership with Mainetti, the largest producer of garment hangers and retail solutions in the world, UBQ will now have the opportunity to supply their clients with climate-forward garment hangers containing UBQ's climate-positive waste-converted material. Mainetti clients include fashion giants like Nike, Nordstrom, Ralph Lauren, Calvin Klein and Lewi's.
Plastic waste 3D printer innovator Re:3D, named the Company of the Year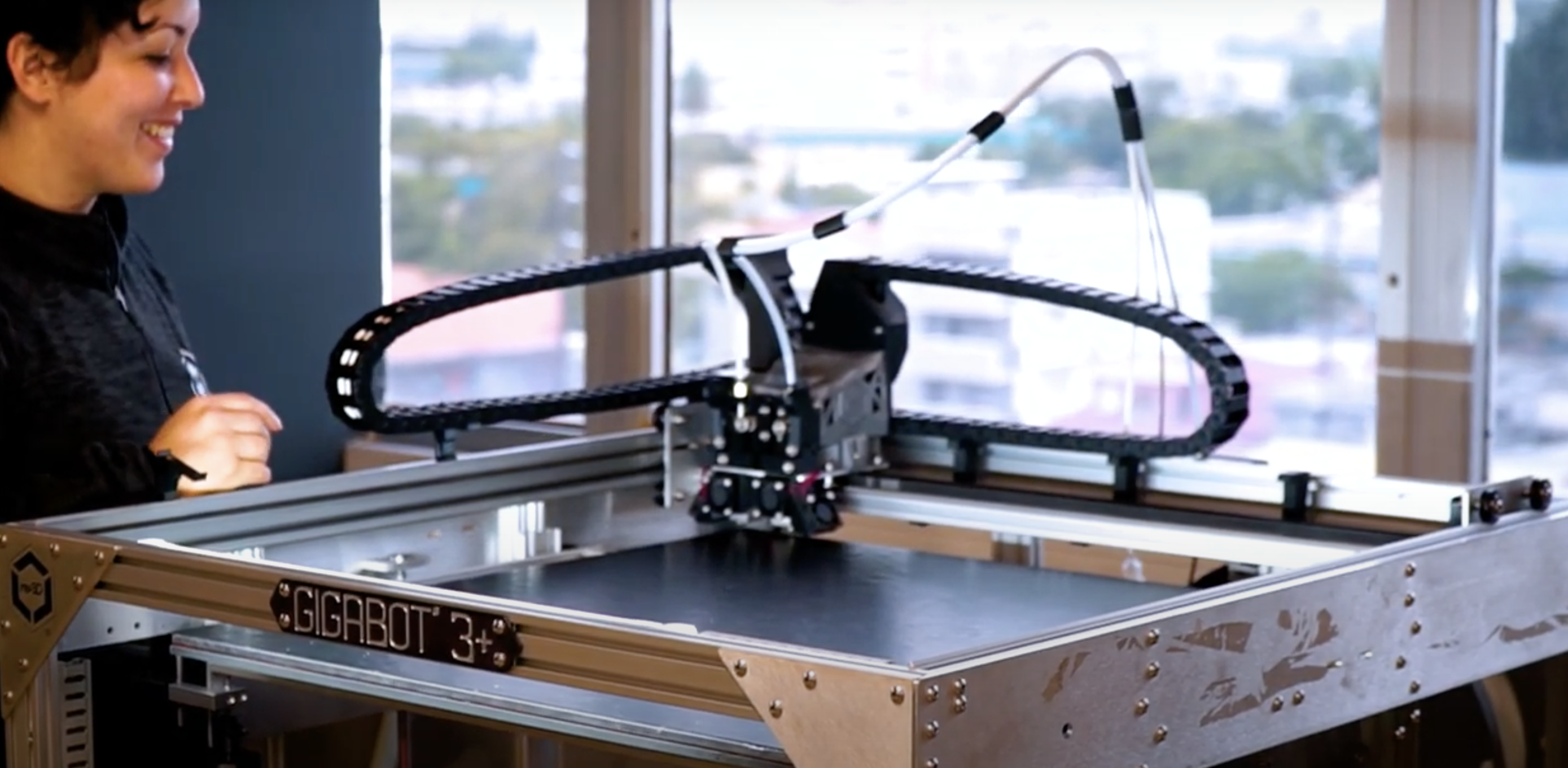 After traveling with Engineers Without Borders-Johnson Space Center and while still working for NASA in 2013, Samantha Snabes founded Re:3D Inc. The company manufactures Gigabot, an affordable industrial 3D printer that can directly print from plastic waste, allowing anyone worldwide to access their own personal 3D factory. Re:3D was named Company of the Year by the Consumer Technology Association.
Teebike wins E4SM startup contest
Teebike was awarded the Special Public Award at the Energy for Smart Mobility Forum, dedicated to innovative energy solutions for smart mobility. Teebike turns any bike into an electric by electrifying the front wheel, giving old bikes a second life, reducing waste and supporting active travel.