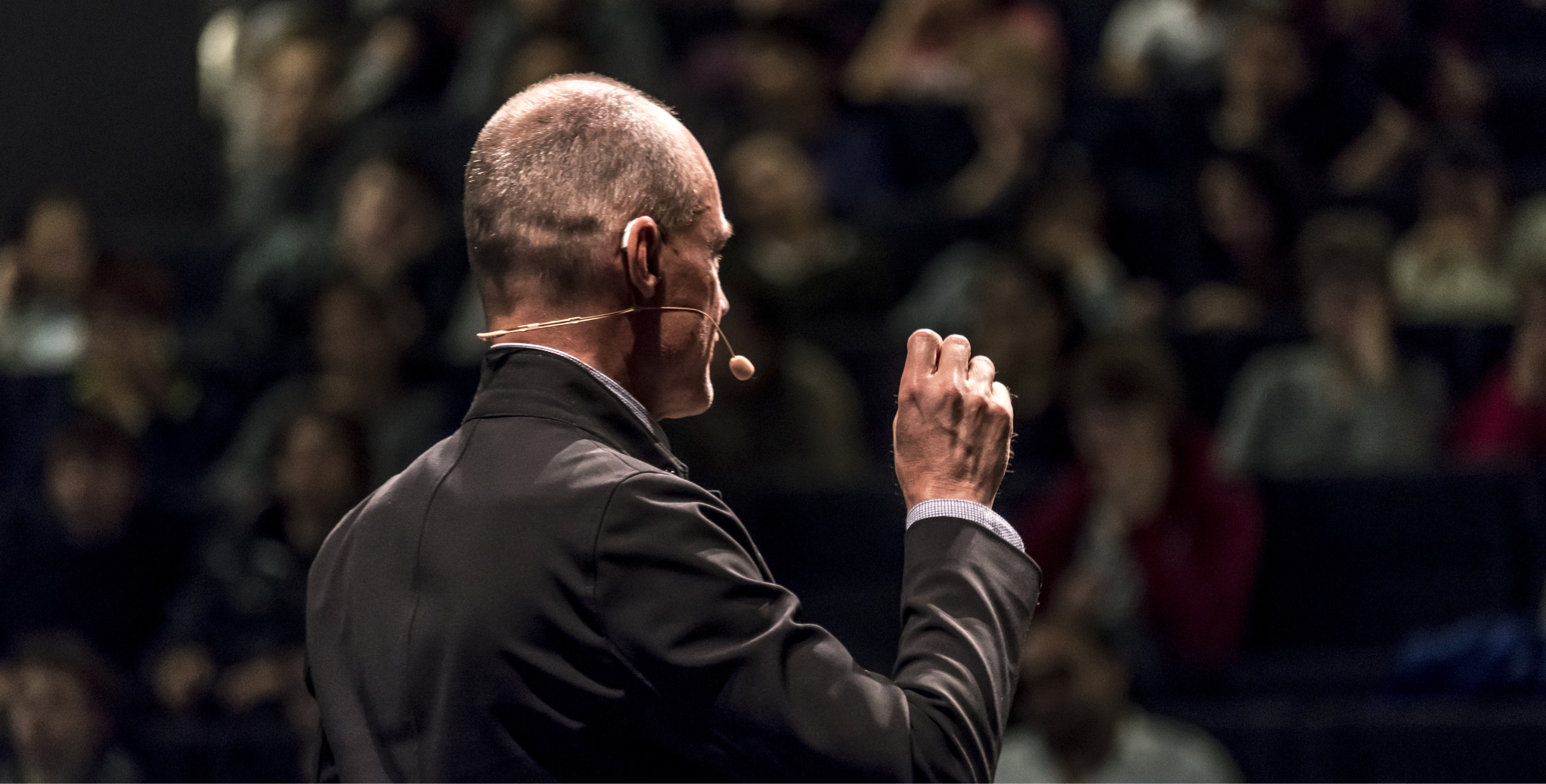 A born communicator, Bertrand knows exactly how to convey the intensity of his experiences, and pass on the lessons they taught him.
Bertrand Piccard, with his dual background as a doctor and explorer is much in demand throughout the world as a speaker. His vision, career, and family history, which combine science with human values, are of interest to large companies as much for their customers as for their employees. His personality has also attracted the Secretary General of the United Nations, the Sheikh of Abu Dhabi and the leaders of various countries, who invited him to open international forums, notably those on energy policy and sustainable development.
Bertrand is acutely aware that his audiences are not there to listen to an adventure story, but rather to tap into his experiences and draw inspiration from them for their own professional and personal lives. He uses his aeronautical expeditions as a backdrop to develop his concept of psychology for life and the pioneering spirit. For over twenty years, he has been stimulating audiences at hundreds of public and private events, speaking on stress-management; how to deal with uncertainty and crises; leadership and motivation; and human communication and team-work.
Vision, innovation and creativity are also topics that fit naturally into his remarks when he is discussing questions of energy policy or technologies benefiting the environment. His experience as a psychiatrist in hypnosis and self-hypnosis can also shed new light on problems for delegates at medically oriented events.
During this pandemic, Bertrand Piccard is giving live or pre-recorded video-talks.
---
Whether he speaks in French, English or German, Bertrand is capable of holding his audience spellbound.