Opinion
When opportunities are found in the least expected places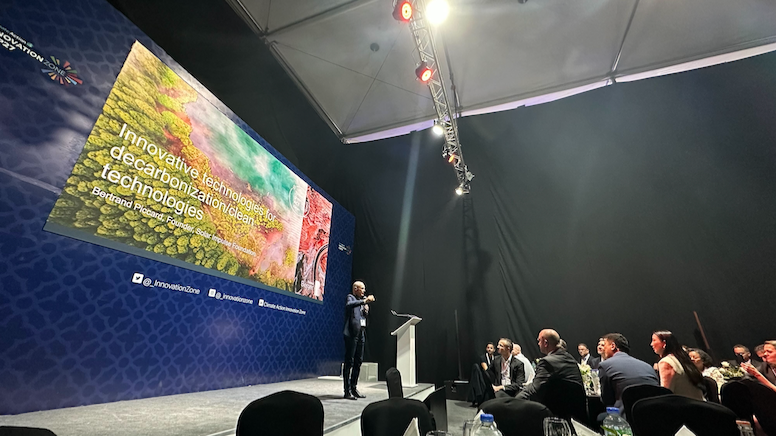 Each day of the COP has an assigned theme. It is not surprising that 'finance' is the first after the world leaders' summit, even though it has already dominated discussions in the first two days.
We often talk about climate change in terms of costs – both financial and human. That said, I am fundamentally convinced that the business opportunity behind the ecological transition is what can unite us in our ambitions.
Let's assume that there are three phases in climate change: mitigate the impact (where the real opportunity lies), adapt, or pay for waiting too long to act.
The fact that the topic of "loss and damage" was at the center of the COP agenda this time says something. It means we have officially entered the third phase - arguably the most worrying and financially unattractive.
So how will the financial world find its interest in it? I would recommend that it focus much more on emerging economies in order to diversify its portfolio and capture markets where there is growth. Take the example of renewable energy production: in emerging markets, it is a waste of money to spend it on imported fossil fuels. They should build national capacity, decentralize energy production which would make them more resilient and allow them to be self-sufficient. Finally, one of the best strategies for the most disadvantaged countries to continue their development is ecological planning.
Here is where the financial world underestimates its power to change things. Consider this: it is complicated to reduce the environmental footprint of an already constructed building. But on the African continent, 70% of the housing stock that will exist in 2040 has not yet been built. It is an extraordinary number, which struck me when I read it on a wall of the Buildings Pavilion here in Sharm El-Sheikh. If we get it right, we can secure a clean future as we lock in tomorrow's emissions now through the construction of sustainable infrastructure, and unlock investments that have suddenly become attractive. Potentially, this could be much less laborious than in advanced economies. This is true not only for the building sector, but also for waste management or energy. I was discussing this morning at the COP with Thierry Lepercq, president of Hydeal, who explained to me in particular the unique case of Mauritania. This country has decided to focus particularly on green hydrogen at the energy level and wants to become a land that welcomes investments and green technologies, enabling it to continue its development, in a sustainable way.
Financial circles can be the first ambassadors of the ecological transition, and probably some of its first beneficiaries. But they are not moving fast enough, and that is unfortunate not only for their own results but also for the emerging markets where they could have a real impact. Seizing this opportunity could perhaps restore the sector in the face of criticisms from activists, which are often justified.
Perhaps this Conference of the Parties will mark a turning point – after all, the darkest night is just before dawn – and that the financial community will finally recognize where the most attractive opportunities lie. But one day we will have to actually take it, this turning point.
First published in La Tribune