Opinion
Thinking differently about the ecological transition in emerging countries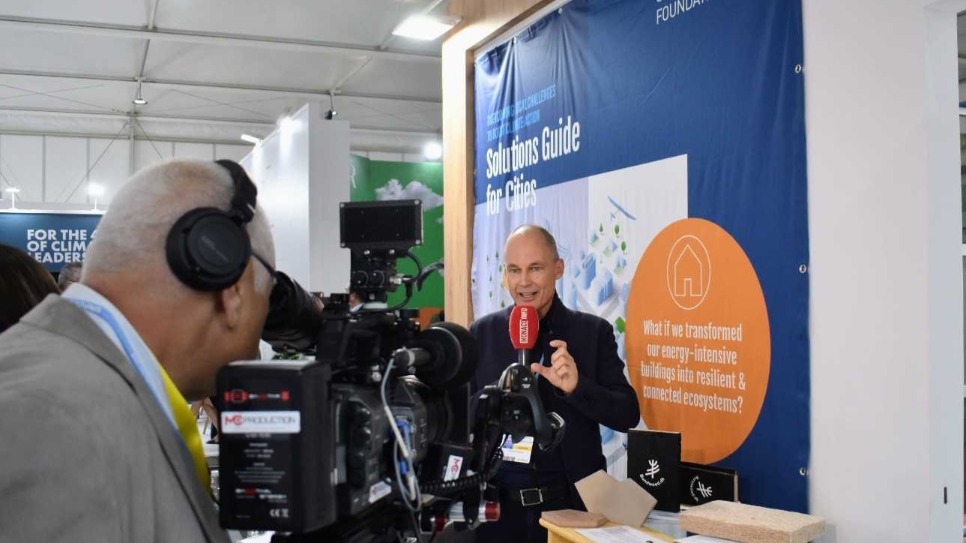 The start of COP 27 was marred by delays, with delegates failing to agree on whether and how to put the issue of loss and damage on the agenda, with reference to consequences of climate change suffered by the poorest countries.
I don't want to be simplistic, but basically, it's the same question we ask each year in a different way. And, in the end, none of the participants leave satisfied.
It is of course logical that this COP, hosted by the Egyptian government and also called the "African COP", wishes to bring these issues to the fore. The $100 billion per year target set at COP 21 was never met and estimates to compensate for loss and damage are much higher today, rising from $290 billion to $580 billion per year by 2030, reaching $1.7 trillion by 2050.
We have to find another way of thinking and answering the question. The words today from the Prime Minister of Barbados, Mia Mottley, ring particularly true: "Our ability to access electric cars, batteries and photovoltaic panels is limited by countries that have a dominant presence and can produce for themselves. The South remains at the mercy of the North on these matters".
For the political leaders of these countries, it is clear that the ecological transition is intrinsically linked to basic necessities, such as transport, electricity, drinking water, food and housing.
So when we think of a "just transition", it's not just about enabling people to survive while making sure they move away from old dirty and inefficient ways of doing things, but also about using the ecological transition to unlock a whole new way of life. We know the technology exists to make this happen.
You should know that the poorest countries are getting poorer every year by importing fossil fuels with foreign currencies. It is essential to consider a technological leap forward for the ecological transition: moving from centralized production of overpriced energy with distribution that does not reach the outskirts, to delocalized production, a source of development for the population, to means of renewable energies which have now become the cheapest sources. There is enough money available in the world to make this happen, but the investments will depend on the political stability of the countries in question.
A term that also comes up in the debates is that of "transfer" from rich countries to poor countries. Financial as well as technological transfer. Should priority be given to financing local start-ups, or rather ensuring that the necessary solutions are quickly adapted to the rest of the world?
I want to answer "both". One will undeniably create local intellectual property, and the second will bring technologies that have already proven themselves. But there should be no large-scale implementation without local business development.
However, there are many that respond to the problems of local communities: a Namibian system of electric mobility with photovoltaic charging for remote areas, a solar system for dehydrating fruits and vegetables to avoid deterioration of crops or seeds coated with molecules which limit the need for water and fertilizer.
It is no coincidence that the 17th goal of sustainable development is partnership. It must become the cornerstone of an ecological transition which, if we want it to be successful, must be fair and balanced between the two hemispheres. This is also how we can judge the success of COP27.
First published
La Tribune
& in the swiss newspaper
Le Temps