Opinion
The hidden success of COP24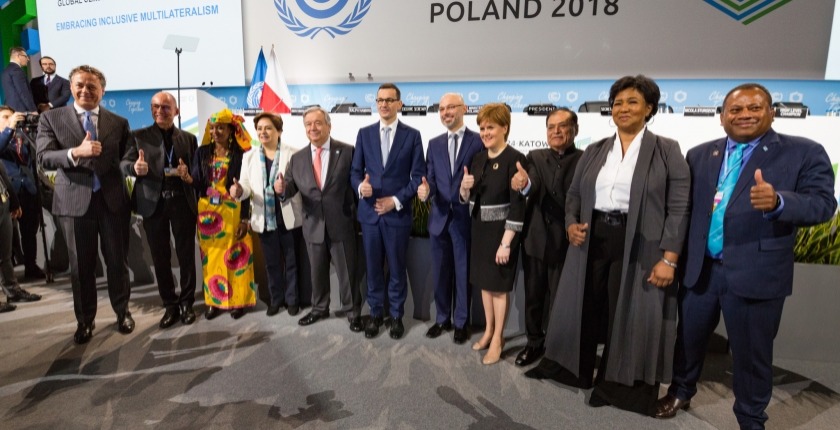 Was COP24 a success? Are the decisions taken up to the challenge? Have the states been ambitious enough? For several days now, everyone has been carrying out an in-depth analysis of the results of the last COP, which was held in Poland. For my part, I spent nearly two weeks at the heart of the climate conference to present the profitable, clean and efficient solutions that we have labelled through the Solar Impulse Foundation, and to meet decision-makers from all over the world. What I have learned from this event is that in reality it was not one but two COPs that took place in Katowice from December 2nd to 14th.
On the one hand, the official COP, that of technical discussions between negotiators from nearly 200 countries, seeking to reach a global and uniform agreement on highly complex procedures whose horizon seems to be the end of the century, when it will already be far too late. These talks have led to reluctance from many States to impose binding measures on them, or to allow a third party to inspect the results of their actions. This COP sees negotiators discussing overnight whether the IPCC report (the one that forecasts catastrophic consequences if global warming is not limited to 1.5°C) is "welcomed" or "noted". I cannot help but think of the Council of Constantinople debating the sex of angels in May 1453, even though the city is in the midst of an Ottoman invasion. It seems to me that these negotiations are often disconnected from the climate emergency.
In parallel, a completely different COP took place. A COP of action, conviction and above all, ambition. That of companies, NGOs, and institutions, with less media coverage, but just as important - if not more so. This conference demonstrated the power of local and unilateral action. These actors, both private and public, favour concrete actions with immediate effects, by taking ambitious measures that do not seek consensus at the global level but whose objective is to act as effectively and quickly as possible to limit global warming. I am referring here to companies, institutions, regions, cities, sometimes even some countries, which are showing incredible boldness in response to the inaction of large States. I have had extensive discussions with Scottish First Minister Nicola Sturgeon, whose plan to reduce greenhouse gas emissions should serve as an example to the rest of the world, and with whom we have announced a major partnership. Alongside Scotland, many other countries and regions committed themselves during COP24 to support the Solar Impulse Foundation's mission and accelerate the clean energy transition: Luxembourg, Quebec, and Wallonia, in particular. I also met with the heads of large companies, such as Ralph Hamers, ING's CEO, who has joined forces with BBVA, BNP Paribas, Standard Chartered and Société Générale to align their loan portfolios with the objectives of the Paris Agreement - in other words, withdrawing their investments in fossil fuels. International organisations are also on the front line: we have announced the launch of a collaboration with UNCTAD (United Nations Conference on Trade and Development) to promote renewable energy in Africa. We will help the World Bank to select solutions in the field of efficient AC. And we are already preparing an event alongside UNFCCC next September to bring together cities, investors and clean, efficient and profitable solutions labelled by the Solar Impulse Foundation.
Once again, politicians run the risk of discrediting themselves by having little or no long-term vision, too obsessed with their election deadlines. I am now convinced that it is the more local, more flexible and fast decision-making actors who can have a real impact in the fight against climate change. Finally, would this COP not be a sign that civil society, NGOs, private actors and major institutions have finally taken on the role they should? In this respect, it represents a great - hidden - success!
Check the full video of our two weeks at COP24:
---
Text initially published on Linkedin:
https://www.linkedin.com/pulse/hidden-success-cop24-bertrand-piccard/?published=t