1000 Solutions
Bring your solutions to power Europe's cities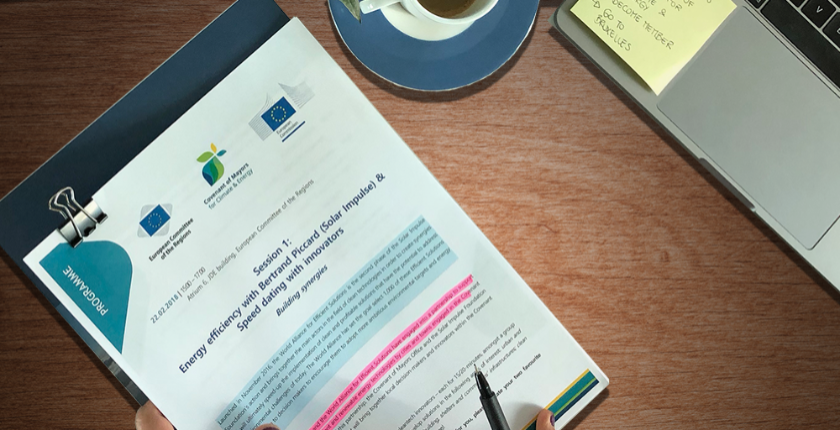 The EU Covenant of Mayors is the world's biggest urban climate and energy initiative. It currently counts over 7,500 signatories - local and regional authorities encompassing some 230 million people - voluntarily committed to implementing climate and energy objectives on their territories. As the World Alliance sets off to select #1000 Efficient Solutions, we have started working with the Mayors of those territories in areas of common interest.
On 22 February, the mayors will gather in Brussels for their 10th anniversary to discuss what works, and what doesn't, in developing integrated climate mitigation and adaptation strategies, and to determine how best practices can be scaled up and used elsewhere. The World Alliance will be present, and on that occasion, will be organizing 1-to-1 meetings between selected Members and Mayors.
If you are developing profitable solutions that can help cities become cleaner, we would like to hear from you! How? Sign up to become a Member of the World Alliance, submit your solutions for review and fill the Covenant of Mayors form before 12 February to be considered for this event!
The World Alliance will be inviting approximately 20 Members to participate in this one-off event with the opportunity to build partnerships, secure implementation of pilot projects and reach new clients! We already have mayors from certain cities confirmed, such as Heidelberg (Germany, +100'000 citizens), Wrocław (Poland, +600'000 citizens), Alicante (Spain +300'000 citizens) and Saint-Hubert (Belgium, +5'000 citizens).
Why cities?
Although they represent only 2% of the total land on our planet, over half of all people on the planet live in them, a figure expected to rise to two-thirds by 2050. They are responsible for 70% of greenhouse gas emissions and produce more than 70% of the global GDP. In the words of Bertrand Piccard:
"The cities of the future will be big since nothing will be able to hinder their expansion, but they could be clean if we understand quickly enough that energy efficient solutions represent a new worldwide market, a new industrial revolution, capable of boosting sustainable economic growth."
All Mayors that are part of the Covenant have clearly committed to cutting CO2 emissions by at least 40% by 2030, and just like us, they are looking for existing solutions rather than intangible problems to achieve this goal. But whilst they share many of the same challenges, such as inefficient heating, cooling and lighting, waste management, mobility and energy production, they also have different climates, topographies, infrastructure, municipal arrangements, regulations and technical knowledge, and therefore need solutions that fit those unique needs.