News
Tackling the waste issue: an economic, social and environmental priority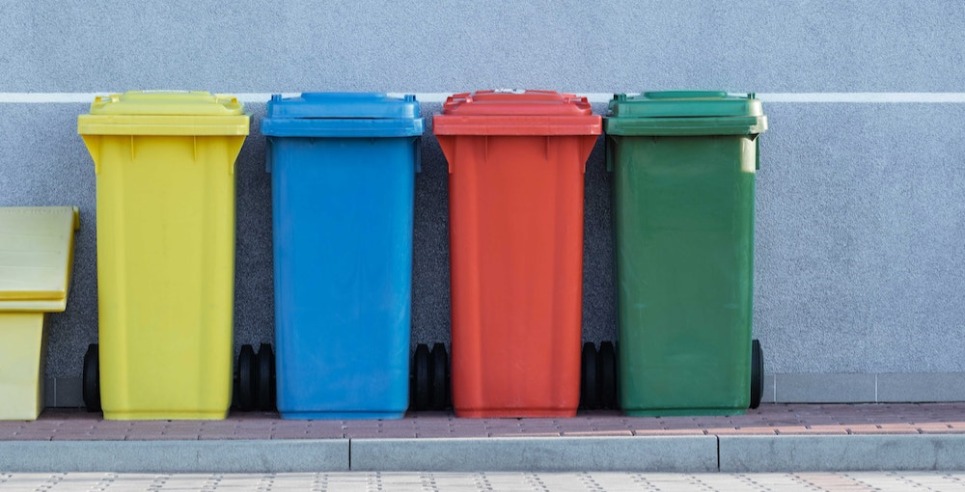 Turning from a linear to a circular economy could have multiple beneficial impacts, and solutions already exist.
Our world has a waste issue. Our "throwaway culture" and linear economy produces a massive amount of waste, leading to a serious environmental, social, and economic challenge. Whether it's food, metal, glass, paper, or plastic… The world produced over 2 billion tonnes of waste in 2016, according to a report from The World Bank, "What a Waste 2.0".
The main problem with our waste is its global mismanagement, as at least 33% of the waste humanity produces is dumped in open landfills or burnt. That figure can be over 90% in low-income countries.
Alongside the economic and social consequences, this mismanagement of waste has a negative impact on our environment, both because of the pollution of land, rivers and oceans, as well as on climate change due to the release of greenhouse gases in the atmosphere. According to the World Bank's report, solid waste generated 1.6 billion tonnes of carbon dioxide (CO2) equivalent, accounting for 5% of global emissions.
"Left unmanaged, dumped or burned, waste harms human health, hurts the environment and climate, and hinders economic growth in poor and rich countries alike"said Ede Ijjasz-Vasquez, Senior Director of the World Bank's Social, Urban, Rural and Resilience Global Practice
As the world's population grows and rapidly urbanizes, the amount of waste generated is projected to increase by 70% over the next 30 years, which means we could create as much as 3.4 billion tonnes of trash annually by 2050.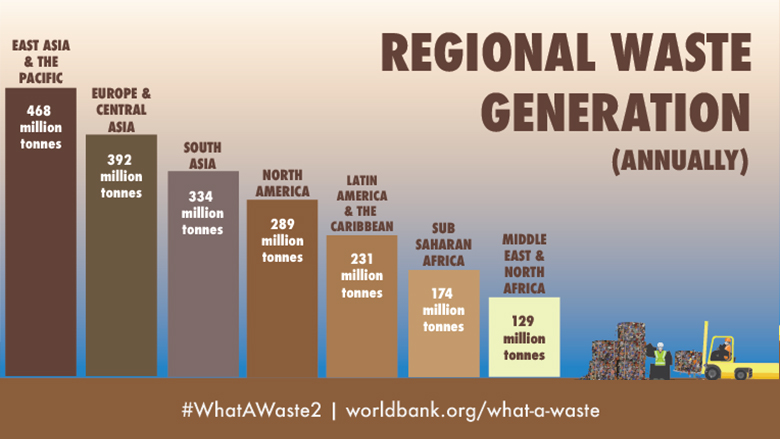 The world needs to deal with this issue now, with a combination of awareness campaigns for consumers, ambitious policies, financial support to low-income countries, infrastructure investment and implementation of clean technologies.
The World Bank, who has been very active in financing waste management in low-income countries, solutions include:
Providing financing to countries most in need, especially the fastest growing countries, to develop state-of-the-art waste management systems.

Supporting major waste producing countries to reduce consumption of plastics and marine litter through comprehensive waste reduction and recycling programs.

Reducing food waste through consumer education, organics management, and coordinated food waste management programs.
Besides structural policies and infrastructure investments, new technologies can also be of great use all along the value chain of waste management: reducing waste generation, improving recycling, electrifying and increasing waste collection, etc.
Here are some solutions labelled by the Solar Impulse Foundation to support better global waste management:
DO YOU HAVE A CLEAN AND PROFITABLE SOLUTION TO REDUCE WASTE?
Submit your solution now