News
How Environmental Regulations Can "Make or Break" Cleantech Innovations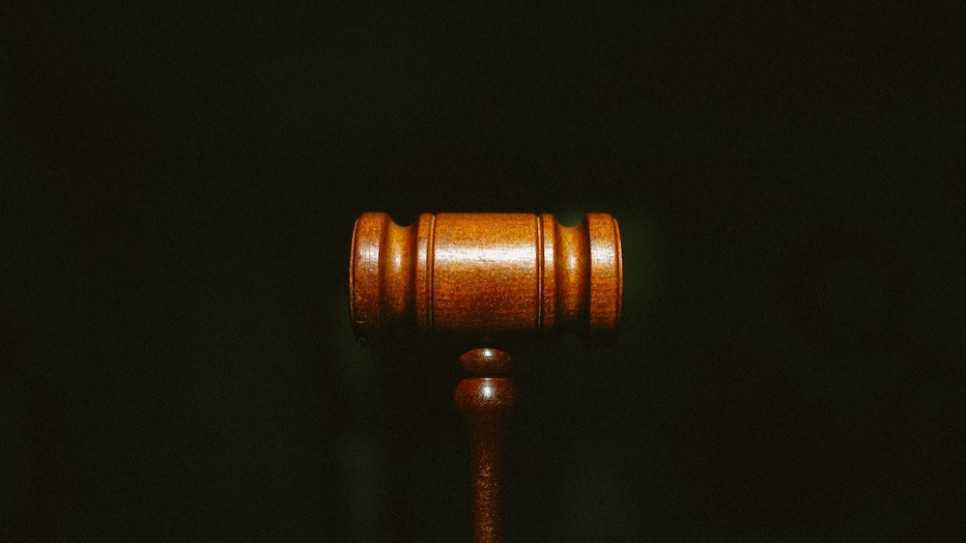 Cleantech innovators have been working hard to find solutions to some of the world's biggest environmental issues. Alternative materials, renewable energy, circular economy processes, carbon capture technologies… It is very promising to see the amount of creativity and innovation in the cleantech sector. But even once they have found a great idea, a product market fit, a team and money, cleantech innovators still face a great challenge: regulations.
While this is the case for any type of innovation, it is particularly true when it comes to cleantech, as they often operate in highly regulated markets and industries. Many of these legislative frameworks are based on the technologies and innovations of the past century and are outdated, keeping solutions from delivering their impact at scale.
That being said, modernizing environmental regulations can also be on the side of innovation, as it pushes new technologies on the market. By imposing new rules, lifting some restrictions, banning certain products and processes, or putting stricter emission and pollution targets, regulations can change the practices of an entire industry in a short period of time. With new legal frameworks, businesses have no other choice than to turn to innovation in order to abide by the new rules.
With close to 1000 solutions labelled by the Solar Impulse Foundation, we've asked our community of innovators for some legal barriers that are keeping them from implementing their technologies at scale, and which ones have helped them to enter the market. The following use cases are some concrete examples of such situations.
Building your own greenhouse: a paperwork nightmare
Over the past thirty years, consumers have been increasingly disconnected from their food, with products coming from all over the world, transformed, packaged and processed. This system produces both waste and pollution. A growing number of people have shown their interest in reconnecting to their food.
Growing food locally could be part of the solution to build a more sustainable food system, as people demand fresh and healthier produce. Innovative technologies, such as Solar Impulse Efficient Solution Myfood, have developed smart greenhouses for private individuals. Such solutions are usually powered with renewable energy and can be managed through an app to achieve high production efficiency, allowing consumers to grow ultra-fresh and seasonal fruits and vegetables all year round.
However, in France, installing a new construction, even as small as a garden greenhouse, is not as easy as it seems. The regulations for the installation of a garden greenhouse are the same as for any construction, in the same way as a swimming pool or a garage. A file for prior authorisation or a building permit must therefore be submitted if the greenhouse measures more than 5m2. These are complex paperwork processes which cost both time and money. Indeed, obtaining a building permit is subject to a development tax, sometimes referred to as the "garden hut" tax.
By clearly supporting ecological food self-generation initiatives, removing some of this paperwork and exempting the development tax for the installation of a vegetable greenhouse, the government could remove the barriers keeping consumers from growing their own, local and fresh produce. This could be decisive to promote the deployment of new sustainable food consumption patterns. A solution like Myfood, which has currently installed over 300 smart greenhouses in France, could certainly benefit from modernized rules on greenhouses.
Vehicle retrofitting finally becomes legal
2020 has been a landmark year for electric vehicles. New EV sales have seen a great surge, despite the crisis. And Norway has even announced that electric cars have risen to a record 54% market share this year. However, even though this shows positive signs of change toward clean mobility, a vast majority of engines on the road are fueled by petrol and diesel, contributing to road transport's carbon emissions.
A solution exists to turn old thermal vehicles into electric ones. Known as "retrofitting", this consists of keeping the exterior intact, while replacing the engine and replacing it with a certified 100% electric engine adapted to the vehicle. The main advantage of retrofitting is that it allows offering a second life to perfectly functioning vehicles rather than destroying them.
Carwatt, a Solar Impulse Efficient Solution that converts industrial and special vehicles into electric vehicles, using new or second life batteries, is one of the start-ups grouped under the Aire association. For many years, it has lobbied for a change of regulations regarding retrofitting, which was illegal until recently, despite its environmental benefits.
Indeed, in April 2020, the French retrofit sector finally obtained a decree authorising the conversion of thermal vehicles to electricity in France. Better still, vehicles transformed in this way benefit from the new conversion bonus provided for in the automobile support plan, with amounts rising to 5,000 euros. According to Aire, this regulatory change will have a great impact on companies specialized on retrofitting, as it could put some 65,000 retrofitted vehicles on the road by 2025 and create over 5,000 direct and indirect jobs.
Single-use plastic ban pushes companies to alternatives
In 2019, the French government set the ambitious goal of achieving the end of single-use plastic packaging by 2040. This commitment marked the beginning of a fight against one of the biggest environmental crises: plastic pollution. Recent studies estimate that 10% of global plastic production ends up in the ocean. The coronavirus pandemic has only made the situation worse. To achieve its 2040 target, the French government has implemented a series of measures to progressively ban certain types of single-use plastic items. Since January 1st, for example, plastic straws, cutlery, stirrers, take-away cup lids, and other items have been banned.
These measures are making industries rethink their use of plastic and forcing them to turn to innovation. In a study by Elispo in May 2020, 98% of companies questioned indicated that they wanted to continue the transition to a circular economy. One of the main alternatives to fossil fuel based plastics are bio-based plastics, which are gaining popularity among industrials.
Lactips, a Solar Impulse Efficient Solution, develops a 100% biobased and biodegradable material that can be an alternative to oil-based plastics. It is also an innovation for creating value for excess production of casein, one of the proteins that occur in milk. This material is renewable, biodegradable and compostable. Its compatibility with current industrial chains, printability, and gas barrier properties meet the needs for industry and consumers. Thanks to measures such as the French plastics ban, it has seen an increasing interest from industries.
As these few examples show, environmental regulations are crucial for the development of cleantech innovations. The priority right now should not be to introduce new rules, but focus on adapting current legal frameworks that play into the hands of clean innovation, technology, competition and that future-proofs our society and economy. This is what the Solar Impulse Foundation will be focusing on in the next months and years, making specific policy recommendations at local, regional and national level, to accelerate the adoption of clean, efficient and profitable technologies.