News
EU Sustainable Energy Week: the energy transition needs leaders!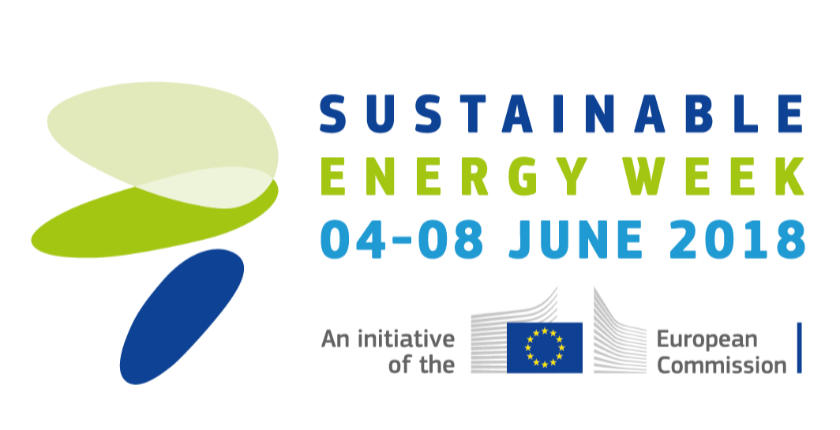 The EU must continue to lead the clean energy transition. In 2017, for the first time, wind, solar and biomass surpassed coal in electricity generation, according to a study by Sandbag and Agora Energiewende. In total, renewable energies generated 30% of Europe's electricity in 2017.
While these are good signs that the EU is on track to hit its renewable energies targets, there is still much to be done.
This month will be a turning point as the final decision for the "EU's 2030 renewable energy policy" should be taken by mid-June. Whereas the European Parliament approved draft measures in January to raise the share of renewable energy to 35% of the EU's energy mix by 2030, EU institutions are now having to compromise. Currently, there are two options on the table:
A 30-31% target for renewables by 2030.
A higher 32-33% target for renewables by 2030, in exchange for which the Parliament would have to make concessions on other demands.
In this context, the 13th edition of EU Sustainable Energy Week (EUSEW), the "biggest event dedicated to renewables and efficient energy use in Europe" and which began on June 4th 2018, is more important than ever. We believe EU institutions should take the highest possible environmental targets! Not only are they the only way to meet the EU's goal to reduce its greenhouse gas emissions by at least 40% below 1990 levels by 2030, but they are also the best way to create jobs, and growth. The renewable energy industry and cleantech innovators need these courageous policies to predict on their future. They depend on them.
Why should we have poor renewable energy ambitions for tomorrow, when solutions for a clean energy transition exist today?
And indeed, solutions exist. The Solar Impulse Efficient Solution Label, which we launched in May, aims to showcase solutions that are both profitable and sustainable. We developed this tool as a way to prove to decision-makers that not only solutions exist, but they are a tremendous economic opportunity.
Such a solution-oriented approach is very much shared by the EUSEW. In recent years, they have developed the EUSEW Award, granted to "outstanding innovation in energy efficiency and renewables".
Overall, the 2018 EU Sustainable Energy Week, from June 4th - 8th 2018, will send a clear message, which their tagline sums up perfectly: "Lead the Clean Energy Transition". A message to both European policy-makers - be ambitious - and European innovators - keep up the good work!
That is exactly what Bertrand Piccard, an ambassador for the EUSEW, will tell attendees of the Opening Ceremony at the Policy Conference in Brussels, on June 5th, 2018.