News
Earthshot Prize and more - October Solutions' Update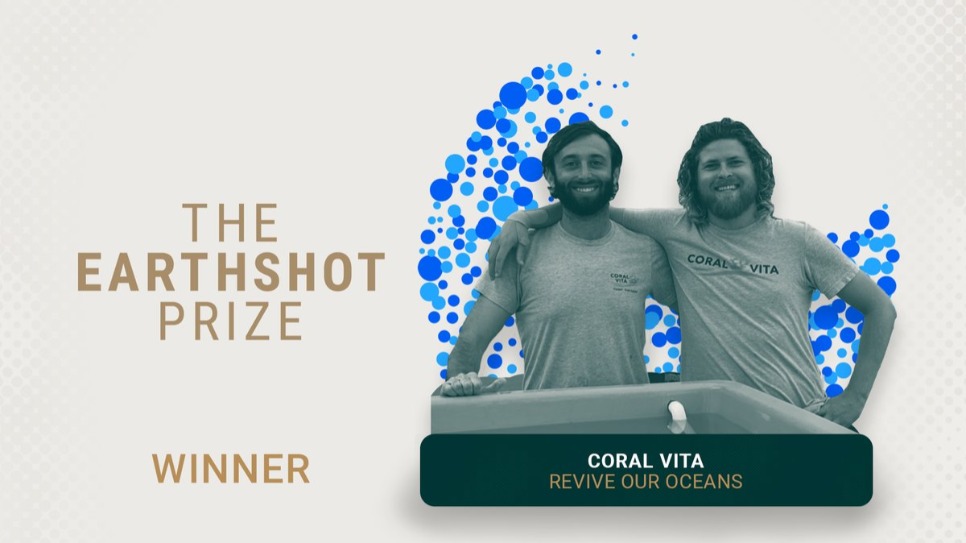 This October, our Labeled Solutions are delighting us with their entrepreneurial success! New partnerships, increased funding and ever more efficient technologies are convincing proof of their positive impact on both, the environment and the economy.
Coral VITA brings home the Earthshot Prize 2021!
The Earthshot Prize is the most prestigious global environment prize delivered by the Royal Foundation of the Duke and Duchess of Cambridge, and Coral Vita has taken home first place in the "Revive our Oceans" category. The aim of the prize is to celebrate and scale existing solutions to meet the pressing environmental challenges of our day. As the winner of the "Revive our Oceans" Earthshot, Coral Vita can now be ensured that their solution will lead to mass adoption, replication and scaling to meet their ambition of giving new life to dying ecosystems.
ISCLEANAIR announces partnership with the European Commission


ISCLEANAIR is now technology provider and partner with the Consortium involved in the co-creation and implementation of PURE - air Purification Units for manufacturing Environments. This is a project of the EIT Manufacturing, an Innovation Community within the European Institute of Innovation and Technology (EIT) connecting leading manufacturing actors together within Europe. IsCleanAir is an industrial and commercial air purifier. This technology reduces air pollution with zero filter and zero waste. This new collaboration will help the European Commission to achieve their goal of creating globally competitive and sustainable manufacturing.
Synhelion gains two new investors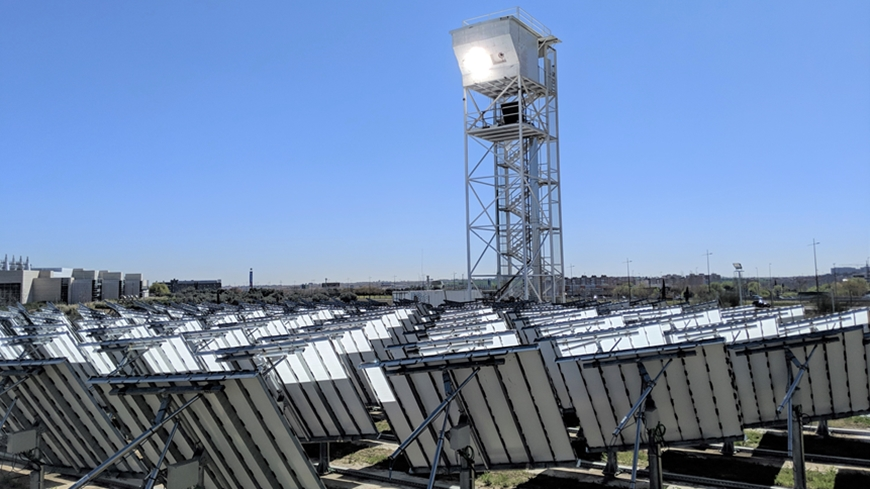 Synhelion is now part of AMAG Group's climate and innovation fund targeting startups and initiatives that contribute to decarbonisation. AMAG Group, Switzerland's largest automobile importer, has a clear climate strategy to become climate neutral by 2025. The Swiss start-up Synhelion has developed a method to produce fuels from solar energy for use in combustion engines. This investment will allow AMAG Group to reach their climate targets and contribute to decarbonising transport.

Furthermore, as part of its Energy Research Program, the German Federal Ministry for Economic Affairs and Energy (BMWi) is supporting the SolarFuels research project by Synhelion and other partners with EUR 3.92 million to advance the use of synthetic fuels in Germany and across Europe. Synhelion will use the funding to build the world's first industrial plant for solar fuels.

Read more
Watsan Envirotech among the award winners of the TSS Social Enterprise Award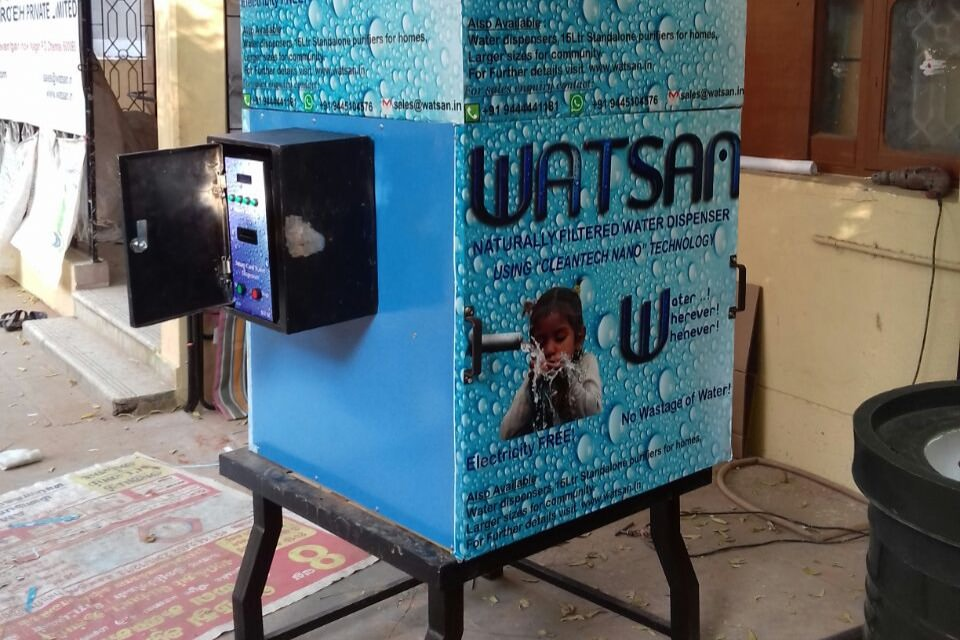 The TSS Sustainability Awards saw Watsan Envirotech awarded a prize which recognizes businesses focusing on social impact by making a positive contribution to society and communities. The TSS Sustainability Awards concluded the three-day TiE Sustainability Summit that gathered 40'000 social enterprises, startups and entrepreneurs under the theme "When entrepreneurship meets sustainability". Watsan Envirotech have developed a private, non-electricity based water purifier with almost 325'000 households in use across India. Thanks to their innovation Watsan Envirotech are able to bring potable water to rural areas, reducing water borne diseases and improving general health.
ABB invests in e-mobility Solution GO TO-U


GO TO-U and ABB are joining forces to accelerate the decarbonization of the transport sector by facilitating the adoption of Electric Vehicles. The financing will support the commercialization of GO TO-U's software technology. GO TO-U have developed a software solution that puts users at the center by providing reservations on available charging stations, as well as access to facilities and services while charging. This software enables efficient management for both operators of EV charging stations and EV drivers, supporting greater adoption of e-mobility solutions.

Read more
Spindrive raises pre-series A funding round

The Finnish cleantech company SpinDrive has raised 1.6 M€ in their pre-Series A funding round. With their innovation, SpinDrive is able to eliminate friction of the rotating parts in the industrial process, making it more efficient and allowing for lower maintenance costs. They provide design, supply and integration of the high-speed machines with active magnetic bearing for OEMs. SpinDrive will primarily use this funding to enhance sales and grow their customer base, across both Germany and wider Europe.

Read more
New investors, new customers and new partner for AELER
AELER is growing fast with its solution AELER's Smart Container and these last 6 months have seen them gain new investors. Thanks to these investments, they have been able to build a fleet of fifty containers, which were already booked by customers and improved their containers' thermal insulation and overall robustness. Aeler Technologies is a Swiss based company who developed a shipping container with artificial intelligence, providing end-to-end visibility and traceability. Their lightweight shipping containers allow for a reduction in CO2 emissions and lower operating costs for logistics stakeholders.

Read more