News
Collaborations and funding for a Circular Economy and more - January Solutions' Update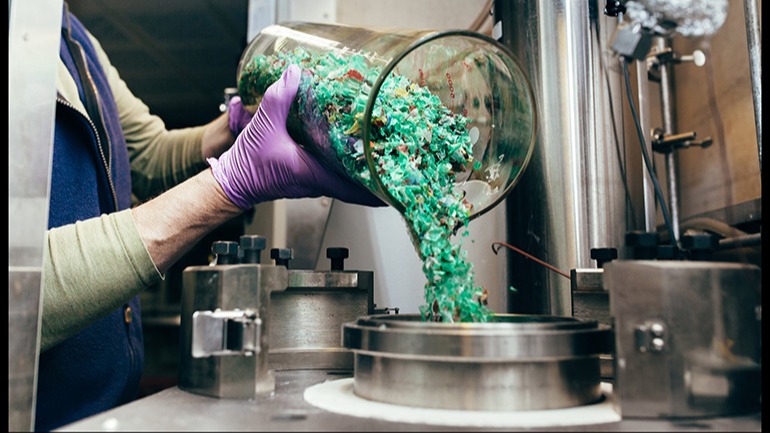 This January highlights two prominent and exciting trends: secured funding, new collaborations towards a circular economy, and advances in the use of Hydrogen as a feedstock, energy carrier and storage medium. In addition, we celebrate advances in the implementation of Labeled Solutions for more efficient buildings, forest protection and air purification.
CARBIOS receives financial support from the European Investment Bank
The European Investment Bank (EIB), with the endorsement of the European Commission, is financing a €30 million loan for Carbios' enzymatic recycling technology to support the circular economy. Unlike conventional recycling processes, Carbios technology converts PET plastic into its core monomers, which can then be used for feedstock as new 100% recycled PET suitable for all original applications. This loan will allow Carbios to move forward to the industrialization and licensing of their recycling technology. A strong step toward increased and more efficient plastic recycling.
Bockatech and Borealis intensify their collaboration to lead the way toward circular packaging solutions
Borealis is one of the world's leading providers of advanced and circular polyolefin solutions and European market leader in base chemicals, fertilizers and the mechanical recycling of plastics. The funding will see Borealis take a minority stake in the UK-based sustainable packaging innovator, Bockatech Limited. With its Labeled Solution EcoCore, Bockatech has developed a cost-effective plastic manufacturing technology for recycled and lightweight packaging. Borealis and Bockatech have already had several occasions to collaborate, notably at COP26 during which the conference venue secured more than 70000 EcoCore reusable cups.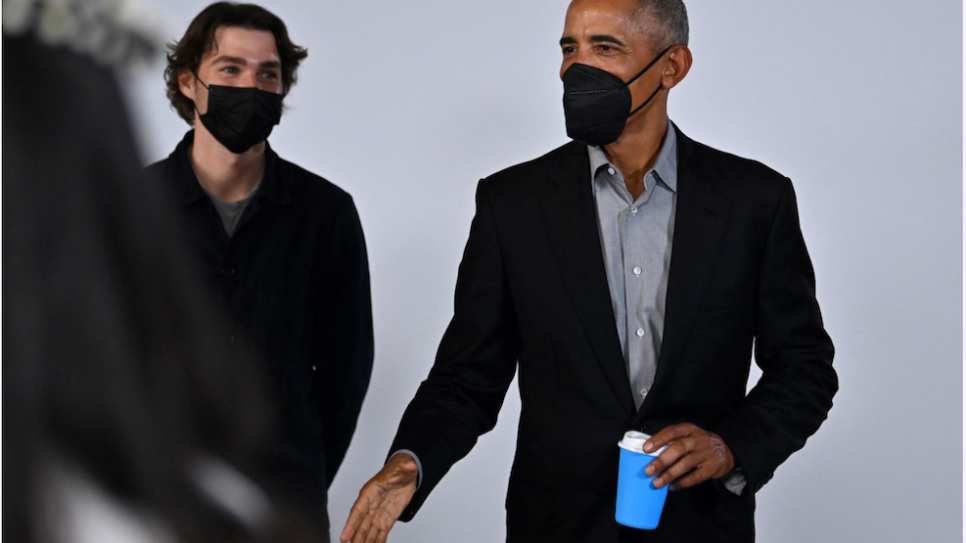 By intensifying their collaboration, Borealis and Bockatech are accelerating the development of circular packaging solutions.
Innosuisse invests in Live Track's smart waste innovation project alongside the Swiss Data Science Center (SDSC) and the Swiss Center for Electronics and Microtechnology (CSEM)



Together, the three partners are leading the way to change the paradigm in existing waste management systems in Switzerland. Thanks to their Labeled smart logistic platform, Live Track AG can optimize pick-up dates and times to decrease pick up costs and greenhouse gas emissions, while providing a better smart city experience. The aim of this collaboration is to reduce total cost ownership for cities and villages, while decreasing up to 50% of transport costs and greenhouse gas emission to collect waste and recycle materials on the last mile.
HYPE and McPhy partner for the integration of Hydrogen sector in France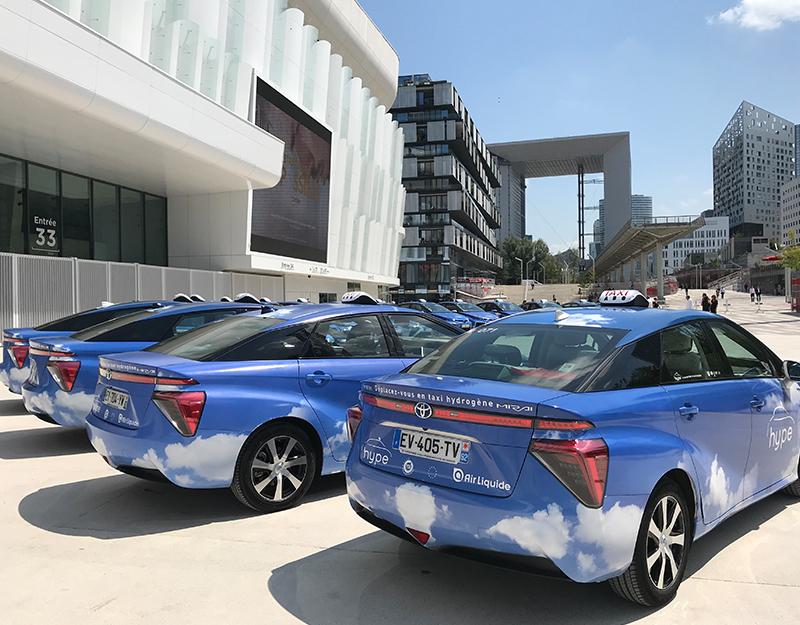 Hype and McPhy partner to tackle the hydrogen cab market and to synchronize the massification of hydrogen and the infrastructure necessary for their use. The two entities will combine their offers to contribute to the integration of the hydrogen sector in France via the urban cab market. The company's ambition is to deploy 10,000 hydrogen cabs and 20 high-capacity stations by the Paris 2024 Olympic Games. The Labeled Solution Hype will be set up in 15 other cities around the world, in target areas such as Spain, Portugal, Italy, Belgium or the United Kingdom by the end of 2024. By the end of 2025, this growth plan should represent a total of 40,000 cabs and nearly 100 stations.
EH Group raises over CHF 5 million to advance in its zero-emission fuel cell technology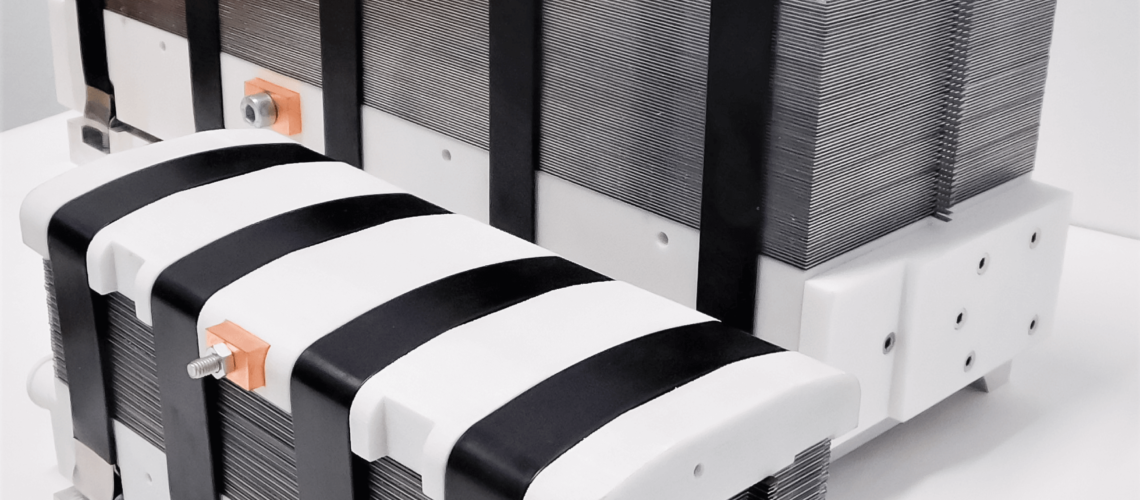 EH Group has secured Pre-Series A funding. AP Ventures, a significant investor in breakthrough hydrogen technologies, participated in the raise. Proceeds will go toward the installation of EG Group's own proprietary stack assembly technology as well as to the continued development of the Company's first commercial fuel cell stack products. EH Group's Labeled Solution, Scalable Fuel Cells for mobility application, will be looking to raise additional capital in 2022 to finance its progression to commercial-scale roll out. Hydrogen fuel cells are increasingly being viewed as an attractive technology to decarbonize large parts of industry, particularly heavy-duty transport.
Read more
Ubiquitous Energy closes $30 Million Series B Funding Round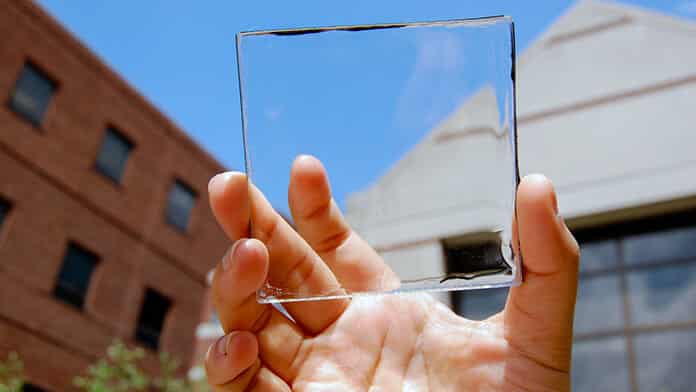 The raise was led by both existing and new investors, including Andersen Corporation, ENEOS, Safar Partners, Hostplus, Red Cedar Ventures, and Riverhorse Investments. Ubiquitous Energy's technology is a patented and transparent photovoltaic glass coating that captures solar power to generate energy, all while remaining visibly indistinguishable from traditional windows. The Series B funding allows the company to direct resources to continued research and development, manufacturing and product deployment. This funding leads the way toward new opportunities for energy efficiency, cost saving and smart home integrations that will both benefit homeowners and contribute to a healthier planet.
Dryad Networks partners with South Pole to tackle forest fires and unlock new carbon finance opportunities for forest owners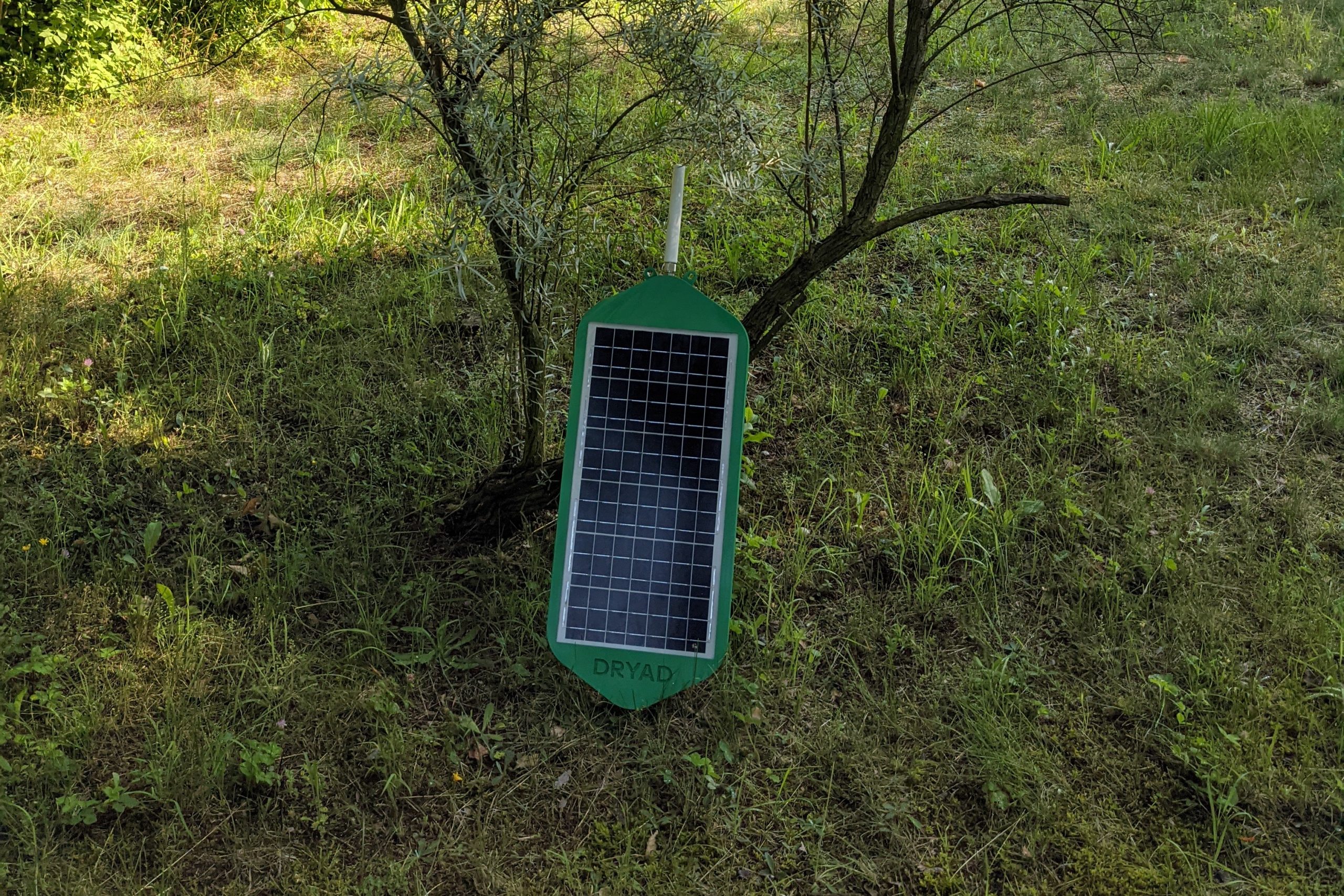 South Pole, an award-winning project developer, has partnered with Dryad Networks to help forest owners better protect their forest and gain access to carbon finance. The two firms will work together to explore how Dryad Network's Silvanet IoT sensor - a sophisticated wildfire detection Labeled Solution - can be used to reduce the frequency of fires in forestry projects that help reduce or avoid carbon emissions. Wildfires threaten the core value of carbon projects and fire-risk can increase the amount of "buffer credits" which these projects need to set aside, reducing project revenues. Technological innovation, such as that of Dryad Silvanet, will be key in improving the development and management of carbon projects.
Read more

Honorable mention for IsCleanAir at the European Institute of Innovation and Technology (EIT) Manufacturing summit
The aim of this EIT Manufacturing summit was to promote the exchange of ideas for air purification in manufacturing environments. Reducing pollution and cross-contamination is becoming an international priority, both in terms of climate changes and the evolving pathologies affecting the planet. It is in this context that PURE (air Purification Units for manufactuRing Environments) was mentioned. PURE's Labeled Solution is a nature-based air purifier that can address the EU's health and safety objectives due to the synergy of its chemical-physical-mechanical processes that use only water. Their Air Pollution Abatement (APA) system is now ready to be scaled and launched massively to create better places to live and work. In addition, the PURE model is now eligible for new innovative projects within the EC - EIT Manufacturing ecosystem, the European Council Accelerator and the related Co-creation and international Open Innovation peer-to-peer ecosystems.