Opinion
Climate change: adaptation or mitigation?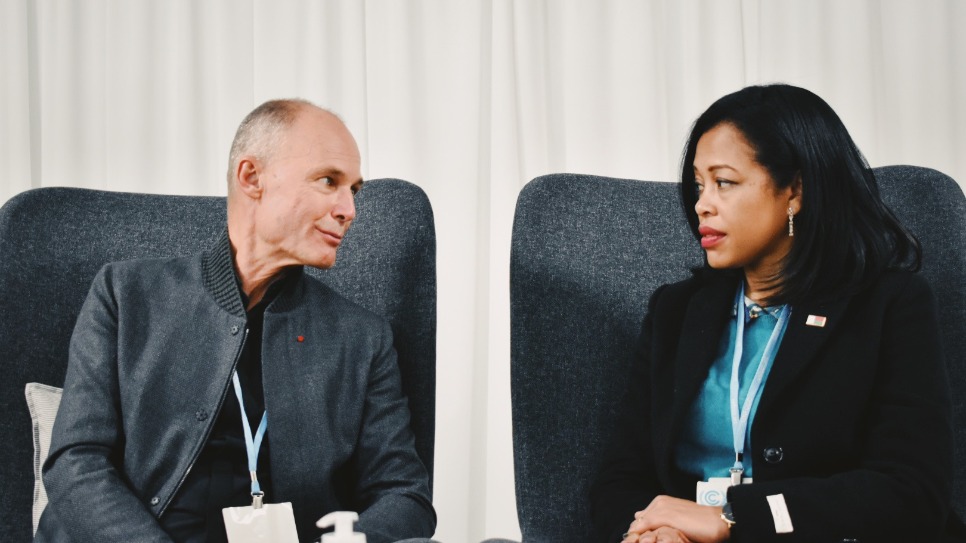 THE TOPS AND FLOPS OF COP26. COP26 addressed the issue of adaptation to the effects of global warming. How should we understand it? Is the fight already lost? Is it already too late to prioritize prevention?
"In terms of adaptation to climate change, it is essential to raise the level of ambition", says the UN report presented on Wednesday 3 November at COP26.
Of course, adaptation measures are essential. We must help many countries to cope with the effects of global warming: extreme heat and rainfall, droughts, mega-fires, floods, cataclysms. It is estimated that a 1 ° C increase in ocean temperature already represents a 7% increase in evaporation, meaning a greater development of typhoons. And this does not only affect distant countries. Our temperate regions will be infested with tropical diseases, overrun with climate refugees, and most of the world's major cities will have to protect themselves from rising sea levels using seawalls. The need to adapt to this threatening future therefore seems obvious.
This is the reason why the annual aid of 100 billion dollars - foreseen by the Paris agreement and rediscussed this year in Glasgow - must absolutely be gathered and distributed to the most vulnerable countries to allow them to survive. And we will have to redouble our efforts and increase this aid, says the UN report, to 300 billion dollars per year by 2030, then to 500 billion by 2050. This is the price of the recklessness with which the industrialised world mortgaged the future for a century.
Do everything to not exceed 1.5 ° C
But planning to adapt to the consequences of global warming should not make us forget the essential objective: to put an end to the uncontrolled rise in temperatures. Prioritising adaptation risks paralysis by sending a very dangerous message, that the situation is already lost. Nothing would be worse than to surrender too soon, to make all believe that nothing more can be done. For focusing on the effects of the disaster without trying to avoid them will lead to an even worse disaster. Instead of doing everything possible not to exceed 1.5 ° C of temperature increase, there is a risk of having to adapt to an increasing curve of 2 ° C, or even 3 ° C or more.
Moreover, it is not because rich countries will be able to finance adaptation measures that the quality of life will be acceptable there. We are certainly capable of surviving in a hostile environment, surely even someday on Mars, but do we want to live on Earth in pressurized habitats and spacesuits?
The alarming findings of this COP26 should not lead to any fatalism. On the contrary, they must strengthen our collective and individual will to put in place all the actions we know of that will make it possible to save what can still be saved. We must continue to act hard. And quick. Especially since we know how.
This article was first published in
La Tribune
and Swiss daily
Le Temps