News
Bringing Solutions to Cities at the 10th Anniversary of the Covenant of Mayors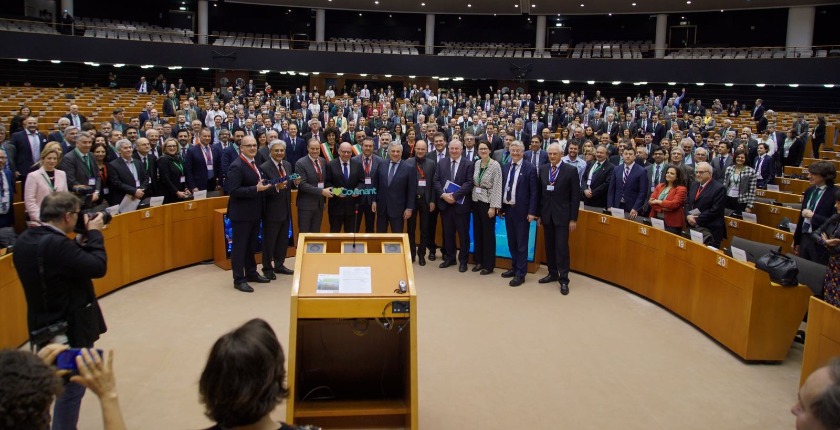 Following our collaboration with the Covenant of Mayors in November 2017, we ceased the opportunity to prepare the first World Alliance for Efficient Solutions event. What better place to bring cleantech solutions together with decision-makers than at an event filled with enthusiastic decision-makers who are set on making the energy transition quickly and effectively?
The World Alliance for Efficient Solutions hosted a side event at the Ceremony where European mayors were matched with members of the World Alliance: bringing them face to face through one on one meetings. The event hosted a total of thirty meetings, each lasting 20 minutes, between innovators and decision-makers.
The ultimate goal of this event was to help mayors create cleaner cities through innovative technology that already exist today. The World Alliance members that were chosen to take part in the matchmaking event were pre-selected, ensuring their solutions are top-quality and that they are ready to be implemented, prioritising quality over quantity. Solutions were also chosen for their compatibility of being integrated on the city level.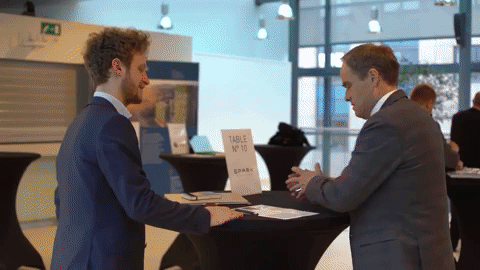 Prior to the event, the mayors and energy advisors chose solutions they wanted to meet and members could also identify decision-makers they wanted to see. This ensured that the information exchanged was both relevant and engaging.
"The goal of today's one on one meetings was for mayors from the Covenant of Mayors and members from the World Alliance for Efficient Solutions to get together and actually talk face to face: this is my solution, this is what I'm offering to you. This is what I'm looking for, this is my problem. How can we work together and actually create cleaner cities?"
Lorena Edejer, World Alliance for Efficient Solutions Outreach Manager
"I came here today to hear about two technologies that can be applied in a municipality especially in the signatory of the Covenant of Mayors that have to decrease the CO2 emissions."
Camelia Rata, Executive Director of the Romanian Network of Energy Cities
"Due to the meetings I had today, some of these projects may be implemented very soon in some cities in the Western Balkans."
Ivana Ostoic, CEO IQ Group, Sustainability Consultant
The results of this event were positive for both parties, allowing members access to a web of European mayors and allowing mayors to have access to the best solutions that exist today. Let's hope this helps encourage a faster energy transition!
In the future, the World Alliance for Efficient Solutions will be organizing other events like this in order to bring innovators and actors together. To take part in a future event, become a member and submit your solution.