News
1000+ Solutions for Cities - Exhibition in Grenoble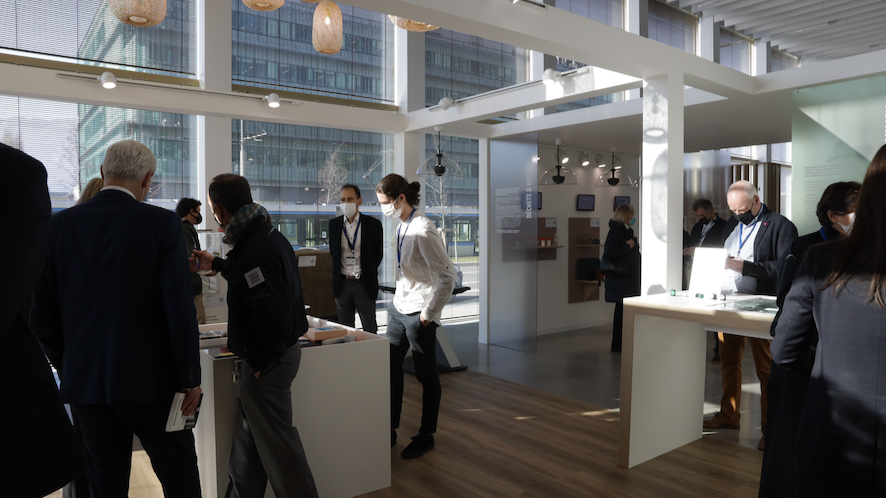 Lacking solutions is not the problem, when thinking of decarbonating cities. To prove it, the Solar Impulse Foundation is launching its exhibition '1000+ Solutions for Cities' with its partner Schneider Electric at their headquarters in Grenoble from January 17 to April 1. Schneider Electric's CEO, Jean-Pascal Tricoire, and Chairman and Founder of the Solar Impulse Foundation, Bertrand Piccard, participated in the opening that was also visited by the Mayor of Grenoble, Eric Piolle.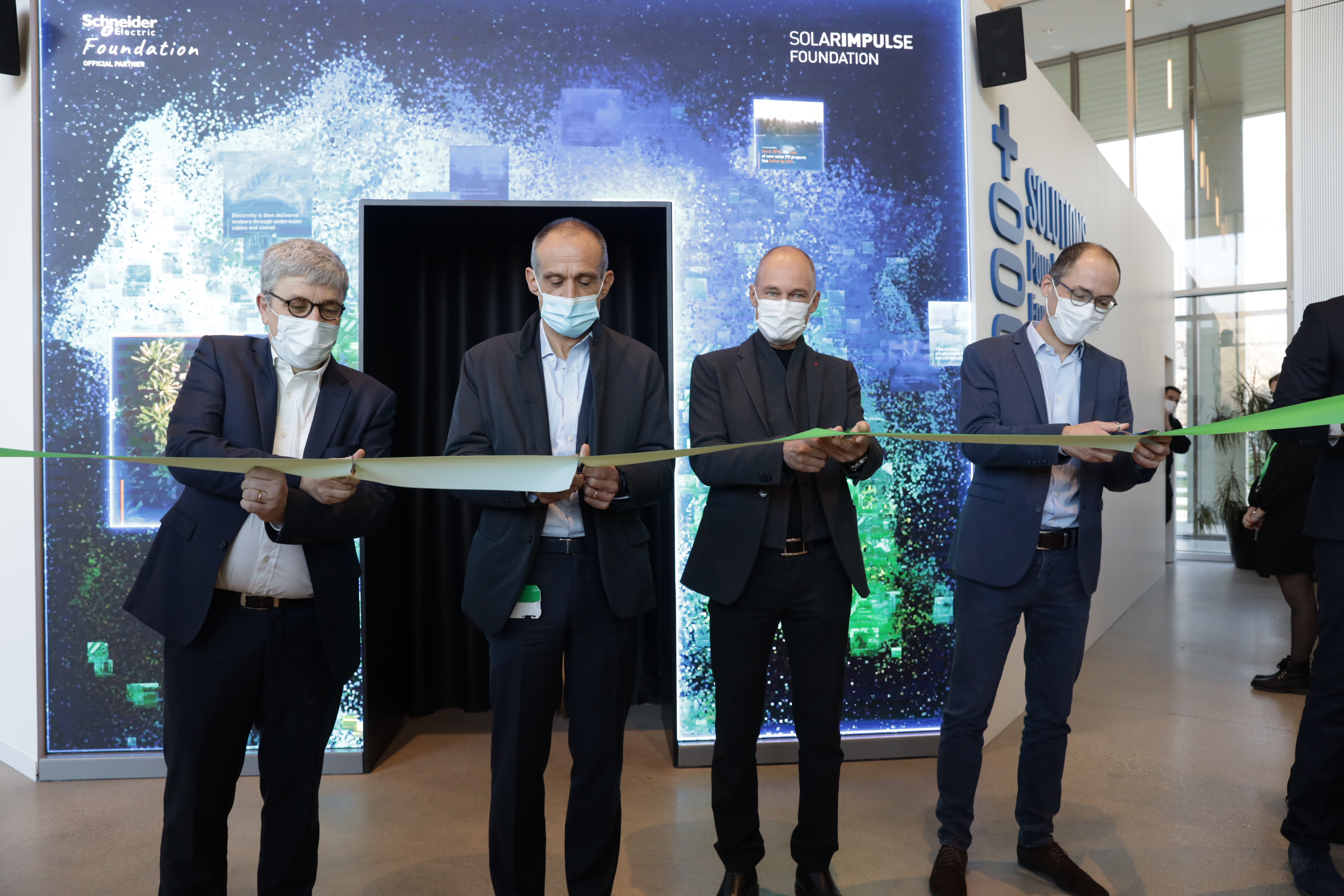 We have now labeled over 1300 solutions, proving they exist. With these solutions, Europe could immediately start to reduce the impact its cities are having on the environment through greater efficiency, cutting back on waste and pollution, using more renewable energies, and more. They are available today and are all clean and profitable, meaning they pay for themselves. The exhibition, '1000+ Solutions for Cities' is being held in the context of Grenoble, European Green Capital 2022, in one of the most sustainable buildings in the world, IntenCity, the headquarters of its partner Schneider Electric. It's an opportunity to understand the challenges related to cities and experience a selection of 26 labeled solutions firsthand (find them below).
Visit the exhibition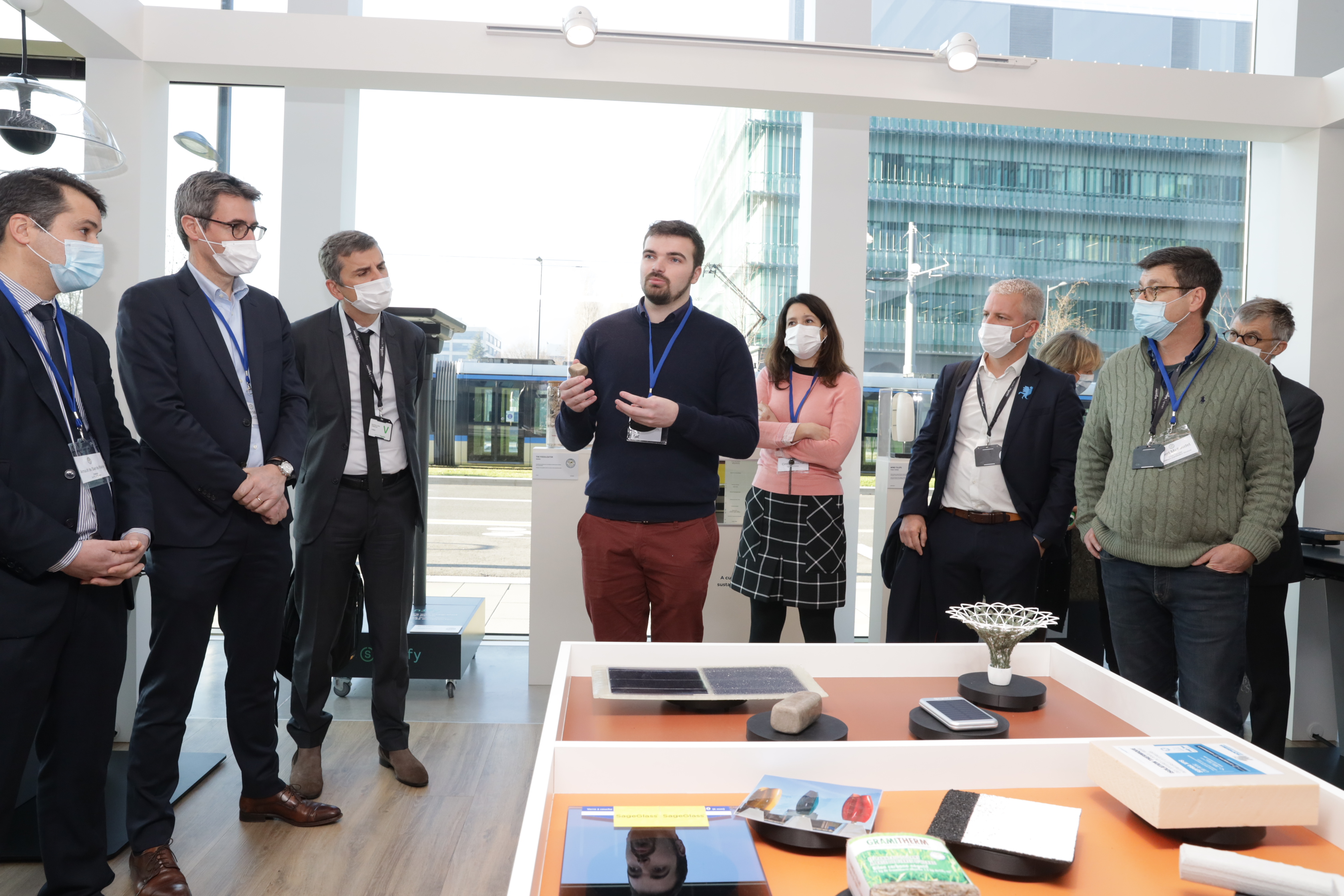 The exhibition is separated into 6 themes:
Buildings: This sector is one of the biggest contributors to climate change. Efficient Solutions exist to use more efficient construction materials, heat spaces & water with renewable energies, optimize the energy & fuel consumption for lighting, AC or other end-use services in buildings. Featuring in the exhibition: Gramitherm®, CoolRoof, Celsius Energy, ReWood, Harmony wireless battery-less Interface, Wind Tulips, SOPRA XPS, SageGlass, 3D printing construction.




Infrastructure: Building and maintaining infrastructures, like roads, pipelines and public spaces, requires a considerable amount of energy and depletes the ecosystems. Efficient solutions exist to create urban carbon sinks using vegetation, to enable energy autonomy. Featuring in the exhibition: Wattway Solar Road, Philips SunStay, Lightweight Vegetalization Structure, The Fossilizator
Consumption & Production: About 30% of total GHG emissions are attributable to the food system. Efficient solutions exist to relocalise and optimize some agricultural production, to minimize household waste ahead of time. Featuring in the exhibition: KITRO, Uzaje, Food Container ILB, Altivar 600, Altivar 312.
Waste & Recycling: 51% of household waste ends up being incinerated or in landfills instead of recycled. Efficient solutions exist to recondition waste so as to give them a second life, to recycle plastic waste. Featuring in the exhibition: UBQ : Waste Conversion Technology, Infinite Plastic Recycling, Back2Buzz, RegenBox.



Mobility: In some regions of France, short travel distances (below 15km) represent more than 30% CO2 emissions. Efficient solutions exist to limit the impact of the flow of people and goods, to enable light mobility using electric or zero-emissions mobility, to invest in clean mobility infrastructures. Featuring in the exhibition: EcoStruxure ™ EV Charging Expert, Cyclo Power Factory, K-Ryole.
Grid & Energy: In Europe, more than 70 cities are aiming to use 100% renewable energy, which is only achievable with a system-wide overhaul of the centralized grid model. Efficient solutions exist to locally produce energy and heat, to ensure the stability of the grid, to harness the full potential of urban spaces. Featuring in the exhibition: EMA.
All that's left is for you to register for a tour of the exhibition every day from January 17 to April 1st. 3 slots are possible each day: 4.30 p.m., 5.30 p.m. and 6.30 p.m. for a period of 20 to 45 minutes per visit. Come live an immersive and interactive experience to discover solutions labeled that are both good for the environment and profitable.
Visit the exhibition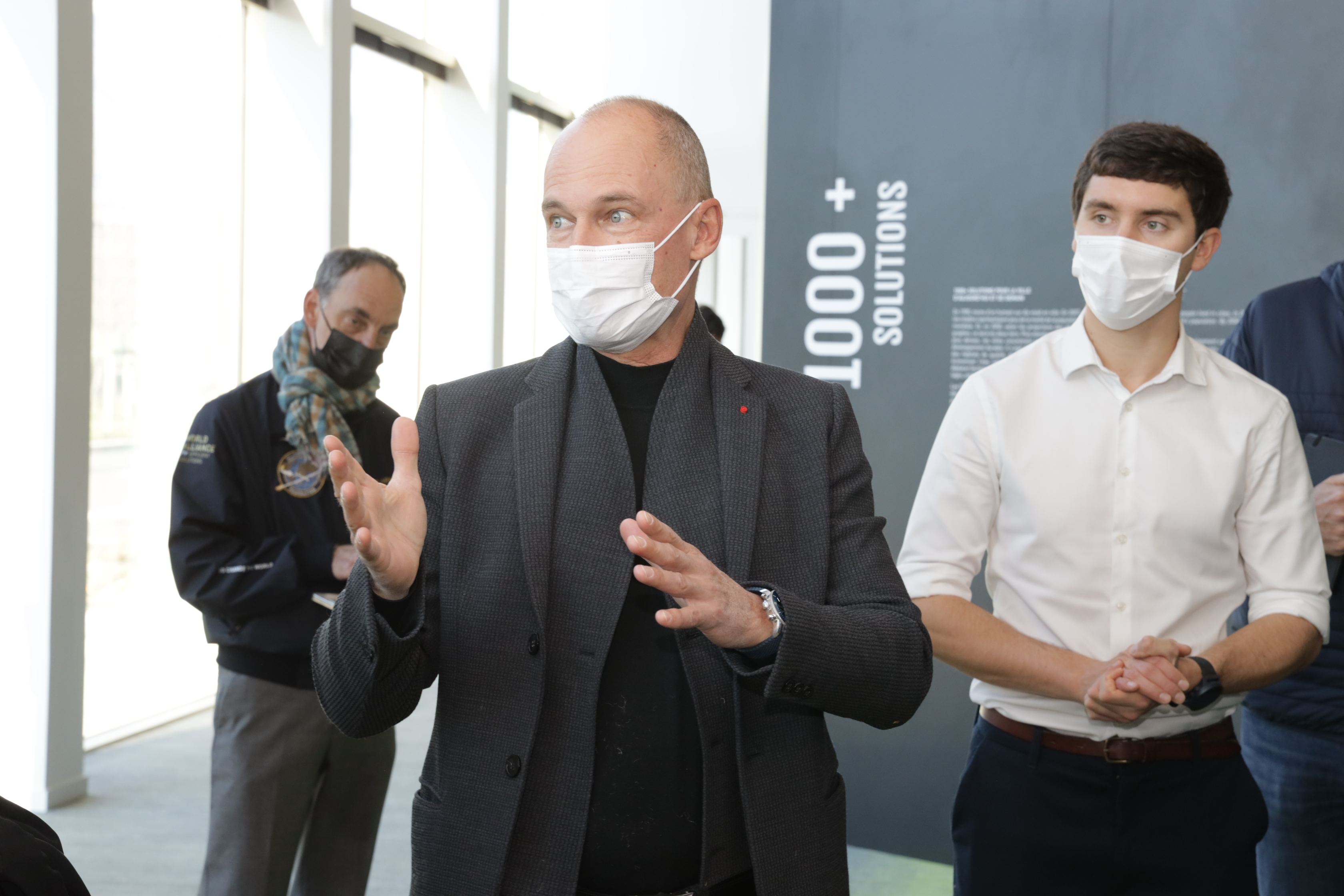 Bertrand Piccard said: "Cities are responsible for 75% of our global greenhouse gas emissions; this is shocking and encouraging at the same time. If most of our problems are concentrated in cities, so are the solutions. If we manage to decarbonize cities, reduce their energy consumption, and minimise their waste, we are already making huge strides in the fight against climate change. At the Solar Impulse Foundation, we want to bridge the gap between economy and ecology and reconcile creative entrepreneurs like Schneider Electric that offer tangible solutions with political objectives. The ecological transition is possible now – let's start with the biggest challenge, let's start with our cities."