Technical Article
Smart Data For A Clean And More Sustainable Future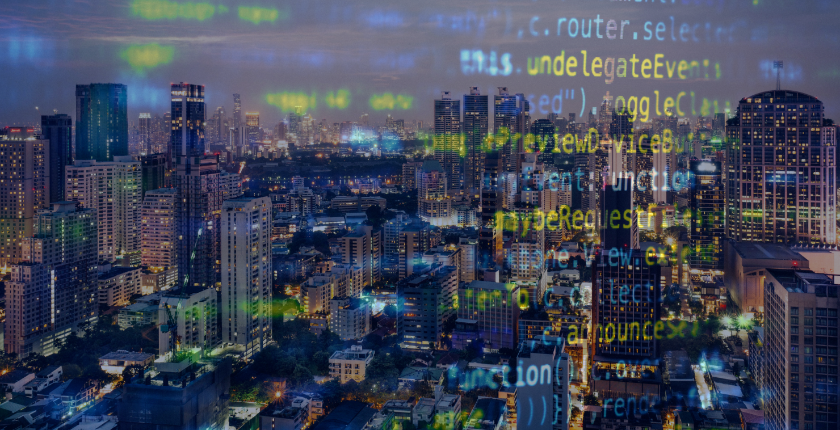 About 30 years ago, controlling home appliances remotely by phone or internet from any location in the world seemed science fiction, today it is a reality. These innovations not only bring a certain level of comfort to the individual but could potentially have a significant impact on both savings and the environment.
The Experts of the Solar Impulse Foundation, at the 4th Expert Challenge in Munich, discussed how Digital and Internet of Things (IoT)-based services should be considered a key priority in building a sustainable future.
The participants of the roundtable deep dived into a number of interesting topics. For instance, they discussed how adaptive decision making, using artificial intelligence and big data, could foster a large-scale implementation of these technologies, and effectively applying them to model a Smart-City could create a trusted and socially responsible ecosystem.
As an example, the benefits of a smart house not only include the well-known ability to control ambient parameters (e.g. ventilation, heating/cooling, and lighting); but can also effectively prevent energy or resource wastage (e.g. water leaks) through a safety-signal directly connected with operational and maintenance crews. Along the lines, the Experts also discussed the challenges and risks associated with the implementation of IoT systems in smart homes. For example (i) integrating a large number of different heterogeneous devices, (ii) providing open access to data for the development of large scale digital services, and (iii) addressing the complexity of large variety of devices, technologies, and services that are involved.
Today, smart technologies pervade most organisation's operations and have the potential to positively change the nature of businesses. Indeed, digital and IoT based services, can be applied to many other fields (such as Smart-sensor, Smart-farming, Smart-vehicles, Smart-factories) and can be further leveraged to effectively reduce and manage negative environmental impacts. For instance, the promotion of sustainable mobility (e.g. car, bicycle, train, taxi, etc.) plays a fundamental role in guaranteeing an efficient transport system is achieved, and simultaneously could reduce energy consumption, pollution, as well as increase the benefits for society (higher quality of life through high flexibility and convenience).
Technologies need to be tested in environments with a critical mass, to understand whether a solution is not just efficient but also profitable, or whether it can just work at all"
Peter Milan Trapp, Advisory Expert at Solar Impulse Foundation
Smart technologies have a direct significant influence on a number of Sustainable Development Goals (SDGs), for example in the field of "sustainable cities and communities" sensors can be implemented for city air quality monitoring (in real time). The sensors are linked to an app which provides, to the user, information regarding risky-areas or specific peak-hours to avoid in order to reduce exposure to air pollution. These types of sophisticated sensors can raise awareness about the risk of high emissions and support local authorities, in managing motor traffic and implementing effective measures for traffic control. Similar pollution sensors have already been tested in London, Oakland, and Houston, and were successfully used to measure black carbon, nitric oxide, and nitrogen dioxide in real-time.
While most of the studies focus on improving traffic and reducing pollution, the application of these technologies spans to a number of different operations, and could potentially address the current mobility challenges - making freight and logistics more efficient. The Experts discussed how to fulfil the Digital and IoT's potential, and they firmly believed that these technologies have the potential to enable zero-emission mobility and will be the key drivers in the transition towards clean transport.
Lastly, Experts highlighted the importance of creating a true collaborative business-design, as well as implementing a design-thinking approach. Indeed the ability to integrate sustainable development principles into business operations is fundamental in order for these technologies to be fully implemented.
Solutions in these domains have already been selected to be part of the Solar Impulse Foundation 1000 Solution portfolio (for example Smart X, QHAWAX, BREEZE, LightFi, and Smart Street Lighting) thus making these technologies more efficient and applicable will require interoperability along with greater public awareness.
Taking into account the impact of data storage is crucial in order to ensure a balance between the value created (savings) and the input needed (consumption) is achievable and worthy."
Chloé Beauvallet, Advisory Expert at Solar Impulse Foundation
In conclusion, there is a need to create a trusted and socially responsible local ecosystems, by building awareness through digital trust in social/environmental responsibility as well as providing behavioural incentives driven by ethical business model.
---
The following authors (Advisory Experts at Solar Impulse Foundation) contributed to this article:
Chloé Beauvallet - Directrice Marketing Client at BNP PARIBAS
Benoît Larrouturou - Managing Director at Ulti
Peter Milan Trapp - Managing Partner at The Untitled INC
Ciro Caldaronello - Senior Industry Consultant at BNP Paribas