News
The aerospace start-up reaching new heights through the Efficient Solution Label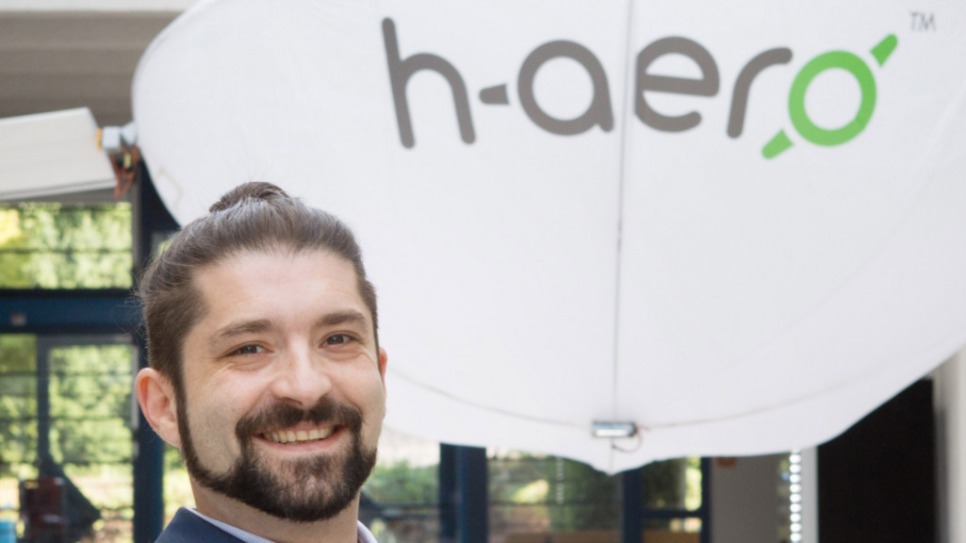 Dr. Csaba Singer is the CEO of Hybrid-Airplane Technologies GmbH, and an Expert with Solar Impulse Foundation.
Flying with renewable energies and a new sustainable flight concept, as well as the vision to protect the atmosphere of our planet with reusable lighter-than-air devices, led me and my team to follow Bertrand Piccard's vision of a sustainable and profitable future.
Hybrid-Airplane Technologies GmbH, a multi award-winning aerospace spin-off from the University of Stuttgart, was one of the first from the #1000Solutions to receive the Solar Impulse Efficient Solution Label for our h-aero® solution. The beginnings started with the invention of segmented high-altitude platforms, with their development at the Institute of Static and Dynamics of Aerospace Structures at the University of Stuttgart and the achievement of the world circumnavigation by Bertrand Piccard in a Rozière balloon, the Breitling Orbiter 3.
h-aero® is the smallest payload-carrying balloon in the world. Today such payloads, for example hyper-spectral cameras, are usually carried by satellites. The advantages of our solution are numerous, and include hours of flight time, increased safety, kilo-sized payloads, global access, control via bi-directional satellite communication, and far lower costs. As a result, our solution regularly wins funding programs at the state, federal, and European levels applied for by European universities based on our aeronautical innovation. Word of this has already spread overseas, including to Asia. Thus, h-aero flight systems already exist on several continents.
In order to grow faster, our company is constantly in the process of financial acquisition. The significance of being awarded the Solar Impulse Efficient Solution Label has been very valuable for our team at Hybrid-Airplane Technologies to be able to establish the h-aero flight systems as the most innovative, environmentally friendly airborne carrier medium for exploration, communication and observation applications in the coming years.
Challenges and achievements in scaling our h-aero Solution
The biggest challenges lie in education: Not many people understand what the team is about and the foundation they are working on. But the successes, such as funding and key notes from none other than NASA, ICAO, the European Commission and German federal ministries, show the relevance and potential of aerospace development in Baden-Baden. Further difficulties, such as technical, commercial or feasibility-related, arose from the high replication potential of the products and thus the difficulty of guaranteeing a focus, e.g. on just one area of application.
Our main success has come from the launch of our products: cognitive, autonomously powered IT units that hover for hours while consuming negligible energy. The devices are connected to satellites and send their collected earth observation data to cloud servers via the internet. This happens, just like with the Sentinel satellites in Europe's Copernicus Program, at less than 20% of the cost. Our lean startup has experiments planned to once again circumnavigate the globe and collect valuable climate-related data, but this time unmanned and equipped with a multi-modal sensor set.
From Innovator to Expert
Alongside having a labelled solution, I also use my expertise as an Expert with the Solar Impulse Foundation. This involves assessing a wide variety of Solutions seeking the Solar Impulse Efficient Solution Label. This has allowed me to combine my motivation and intention for a sustainable future as a generalist, with my specialist knowledge in areas such as computer science, lightweight construction, renewable energy and lighter-than-air technology. I use my knowledge of energy efficiency in industrial processes and flying to make my personal contribution in the field of sustainability. In doing so, it is not only an honour to be named a Solar Impulse Expert, it is also proof that I was right in my outlook and that I am following my approach to achieve the goals I set.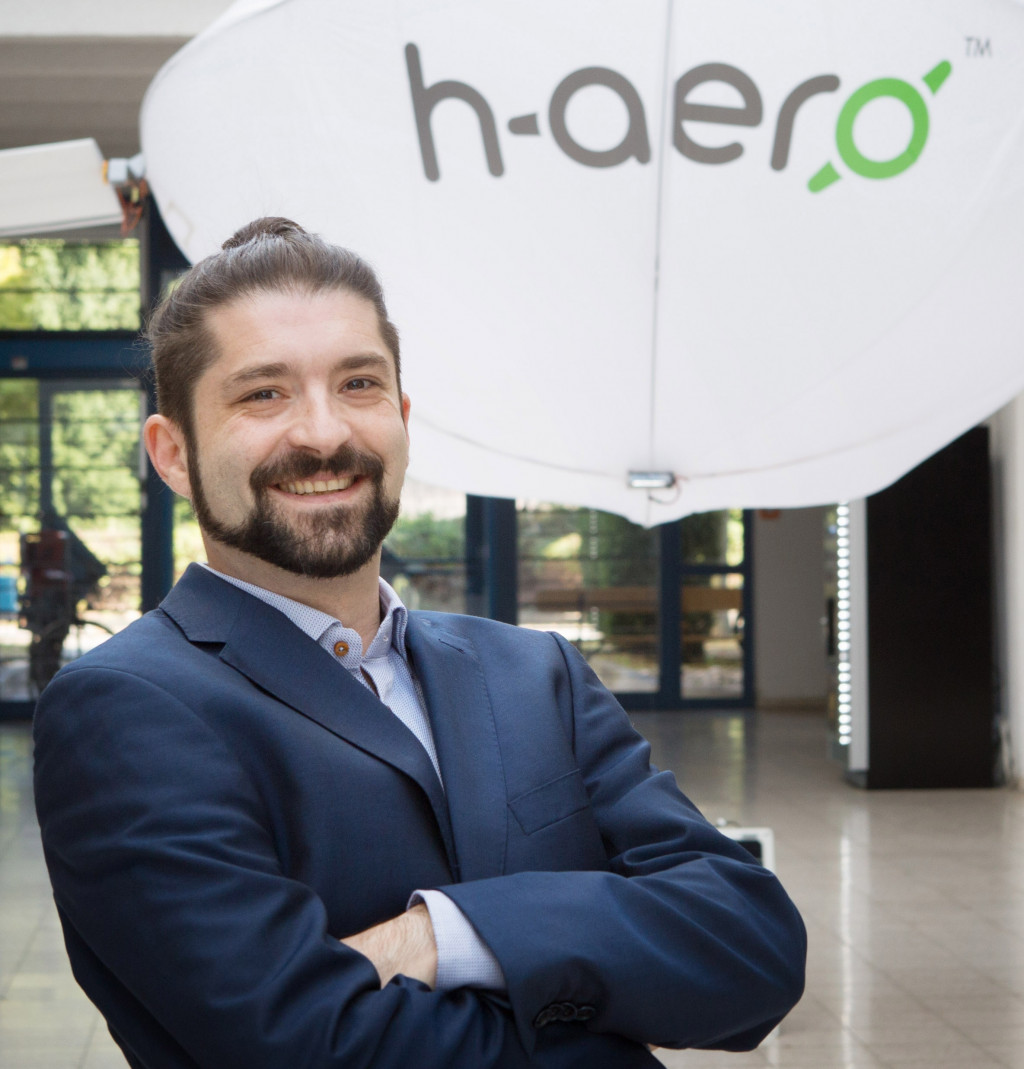 The next steps for Hybrid-Airplane Technologies
Hybrid-Airplane Technologies GmbH became a member of the World Alliance for Efficient Solutions in 2016, which brings together key players in the field of clean technologies to create synergies and facilitate matchmaking. This can lead to opening new doors with investors and clean and profitable solutions that have the potential to address today's environmental challenges. Behind the Solar Impulse Efficient Solution Label, the pioneers of solutions see an opportunity to present sustainable technological approaches at the highest decision-making points, so that the billions invested globally in the past for feasibility studies can unfold into sustainable, profitable and scalable solutions in this century. For Hybrid-Airplane Technologies GmbH, these concern the use of high-altitude platforms with very high cost reduction potential in order to minimise the problems of space debris, light pollution and occupation of the orbit with micro-satellites, as well as to expand the global renewable energy market including heat storage technology with solar thermal plants.
The barriers that our team needs to overcome for our solution to scale up and succeed are more accomplished proof of concept projects, mainly outdoor and reaching a development state. Our system is already optimized to fulfill full automatic missions, as well as to overcome the outdoor handling challenges close to the ground.

As a proud Member of the World Alliance for Efficient Solutions, as well as a recipient of the Solar Impulse Efficient Solution Label, we hope to continue gaining visibility to carry on the endeavor of world circumnavigation and protection. We look forward to continuing this mission together!